NDC
Perspectives on the future of NDC: IATA, Hawaiian Airlines, Alternative Airlines, and Duffel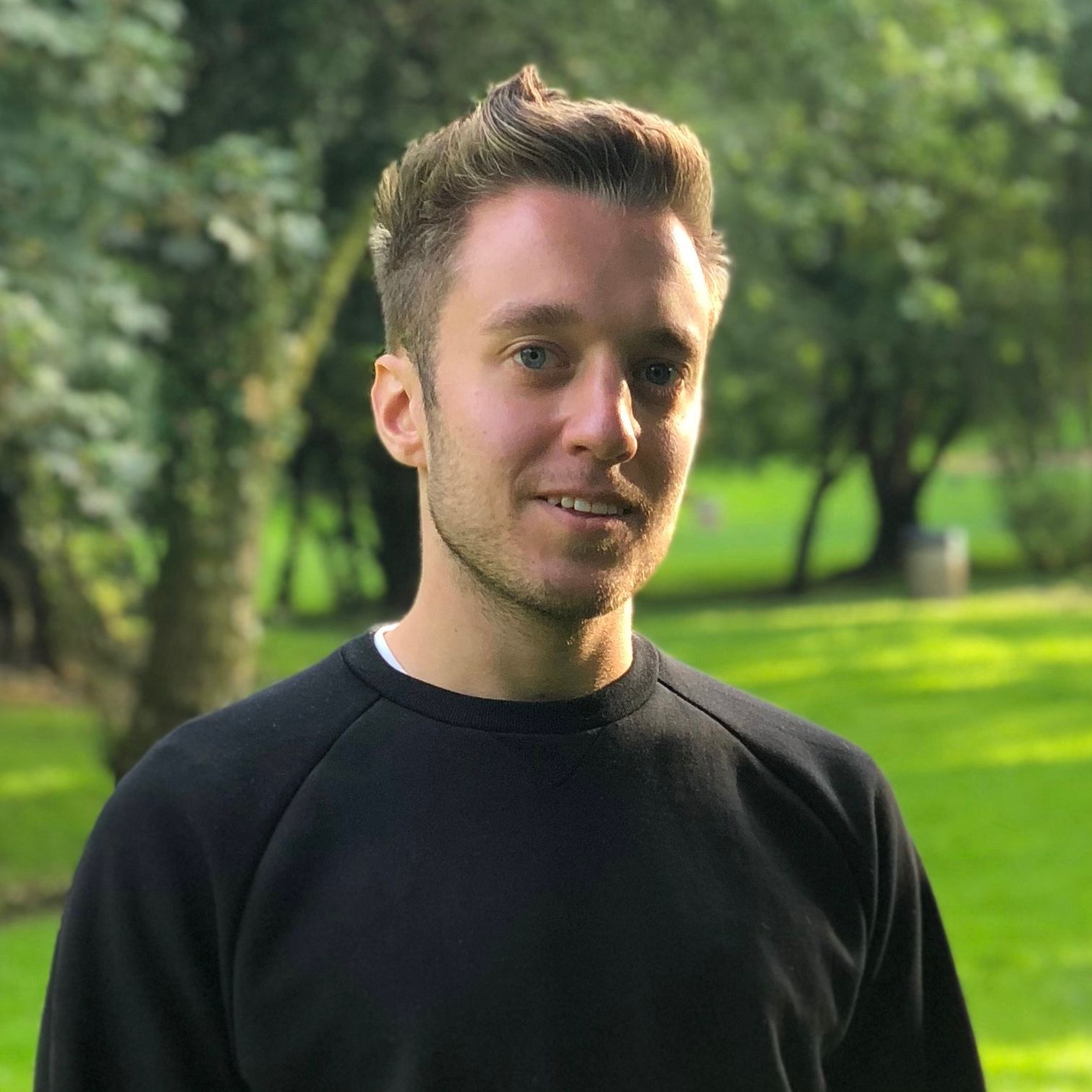 New Distribution Capability (NDC) is replacing legacy EDIFACT content distribution across the travel industry. Progress has accelerated in recent months and despite commercial and technical hurdles, there are exciting possibilities for the future.
We spoke to key industry players to find out how they're using NDC today and what we can expect in the years to come.
IATA's perspective on the future of NDC
Yanik Hoyles (Director Distribution, FSDS – Distribution, IATA)
How is the industry using NDC today?
In 2022, the industry continues to make progress with NDC to improve airline retailing capabilities and the customer experience. Adoption accelerated in the last couple of years – IATA's Distribution Advisory Council made up of 15 airlines met in April 2021 and encouraged us to not stop working on NDC despite pandemic pressures as it had become a strategic priority for a number of airlines.
Today, 60+ airlines are live on NDC and all major tech providers are working on NDC solutions including Global Distribution Systems (GDSs) and the likes of Accelya for example.
The level of development varies when it comes to travel sellers. Online Travel Agents (OTAs) and metasearch providers have made the most progress while many Travel Management Companies (TMCs) are lagging behind – as they're waiting for GDSs to offer NDC solutions. Hence over 90% of NDC volumes today come from OTAs or metasearch.
Sellers are starting to feel pressure from customers who want access to exclusive NDC content. These sellers are either building their own integrations or working with intermediaries to get NDC content quicker than existing distribution channels.
A key indicator of the current state of NDC is the outcome of the December 2021 meeting of the IATA Board of Governors made up of 30 airline CEOs. The board endorsed a three-pillar strategy: expand the airline's control of distribution, explore opportunities in payment, and work towards supporting all the airlines who wish to move to 100% coverage of offers and orders.
What can we expect from NDC in the next twelve months?
Building on the growing momentum for NDC, we'll work on populating the new Airline Retailing Maturity index with airlines, tech providers, and sellers. It features a 'Value Creation' pillar which has a particular focus on helping airlines understand where benefit realisation could come from investing in their retailing strategies and policies.
We'll also support industry players to converge on the latest NDC version 21.3. This new industry baseline makes connectivity easier for everyone and introduces new features around payments and servicing. It will also ensure backwards compatibility. A recent survey of our members showed that more than half of the industry said that they'll move to 21.3 by the end of 2023.
We'll see airlines give sellers and their customers more value with new special offers, dynamic offers, and continuous pricing. Now that the foundational 'plumbing' work has been completed by a number of airlines, sellers will expect to see these offers in the coming months.
In 2022 and 2023, we'll look at what comes next for airline retailing. Building on tests with a couple of airlines and sellers to explore new payment/settlement solutions, we'll continue to look for more opportunities to help airlines reduce costs and increase revenue by delivering an enhanced customer experience. We'll also keep looking at what full offer and order management will look like and we expect more airlines to test capabilities and tech providers to introduce order management products and services in the near future.
To help support new airlines with NDC development, we have an internal tool, the IATA Glidepath, which classifies airlines into 'Live with NDC' and 'Not yet live'. Those in the latter category are split into Candidate if they're thinking about NDC, Aspiring if they're looking at the business case, and Piloting if they're testing technical solutions. We have strategies and resources for our regional IATA teams to work with airlines depending on their status.
What can we expect from NDC in the next five years?
In five years, the majority of indirect bookings will be via NDC connectivity. Some of the hurdles that slow down adoption are the commercial agreements that need to be revised between different players in this new context as well as the challenges our industry now faces coming out of the Covid pandemic (staff shortages and increased debt).
At some point, the industry will reach a tipping point where it doesn't make sense to have two distribution channels – EDIFACT and NDC – and organisations will focus on developing new solutions instead of maintaining legacy ones. For example, Finnair is committed to NDC and in September 2021 they announced they will no longer support EDIFACT distribution after 2025. The tipping point will be encouraged by a network effect as more sellers use NDC and put pressure on airlines to deliver better capabilities and product offerings.
In the next five years, some airlines will start to get rid of Passenger Name Records (PNRs) and ticketing records completely in favour of full offers and orders.
The travel customer experience will be miles away from what it is today. Searching for travel will be easier and more transparent with customers being in control of what they're looking for and what they want to pay for. Customers' journeys will also be significantly better than today. For example, in the case of disruption customers can quickly accept or reject changes. These changes will happen straight away without needing to wait weeks or months for refunds and reconciliation.
We also expect customers to get more personalised and segmented offers. This doesn't necessarily mean one price or offer per customer, but it will mean customers have more opportunities to feel more special.
An airline's perspective: Hawaiian Airlines
George Bryan (Senior Director of Distribution, Hawaiian Airlines)
How is Hawaiian Airlines using NDC today?
When we designed our NDC platform, HA Connect, we knew we needed an advantage that benefited both our agency partners and the end customers. We didn't want just to displace technology and force sellers to take a booking from legacy channels and move it to NDC. We wanted to make a compelling argument for why travel sellers should invest in the additional work to use NDC.
Hawaiian Airlines has always been a non-full content carrier: promotions and differentiated pricing has always been available on direct channels. Corporate customers, and their Travel Management Companies, have been asking for access to this content and for Hawaiian to recognise customers through third-party channels, and this helped drive our NDC strategy. HA Connect has allowed Hawaiian to create a 'direct' channel but in the indirect space. The technology improvements NDC brings over EDIFACT mean that every shopping call can be bespoke and in real-time, not cached. This gives us the flexibility to offer personalisation that wasn't possible before.
But HA Connect was only one part of Hawaiian's overall distribution strategy, which also included our HA Channel+ Program. HA Channel+ is Hawaiian's content program that makes all Hawaiian Airlines published fares and air ancillaries available via HA Connect, the Hawaiian Airlines Partner Portal, or through an HA Connect Approved Partner such as Duffel. At the same time as HA Channel+ was launched in April of 2022, Hawaiian also introduced (for U.S. points of sale) a Distribution Cost Recovery Surcharge of $7 USD per segment on legacy channels and removed access to public fares for travel wholly within the Hawaiian Islands.
HA Connect enables the opportunity to offer dynamic ancillary pricing which we do with both our Preferred Seat and Extra Comfort seat products. In addition to offering perks for our loyalty members we also update thousands of seat prices multiple times per week. This is in comparison to the static pricing of seats available through legacy channel bookings (which are always equal to or more expensive).
We also wanted to improve how we recognise frequent flyers and show them their member benefits when they shop using their frequent flyer number. For example, our Pualani Platinum and Gold members will see their member benefits included as part of the ServiceList we return through HA Connect.
Hawaiian also does a lot of international sales so it's important to us that our merchandising is natively translated. This includes our fare and ancillary products at the search and bookings stages as well as post-booking notifications. Today we offer Korean, Japanese, Traditional, and Simplified Chinese translations.
What can we expect from Hawaiian Airlines and NDC in the next twelve months?
In the next year we're migrating our Passenger Service System (PSS) to a new technology provider to improve the underlying foundations of our tech stack. We're also working on adding new products and features to the NDC platform. Don't worry though, as our HA Connect platform is staying on Farelogix so we will continue to deliver the same amazing product we are today through HA Connect!
After PSS we expect to offer more ancillaries like pre-paid bags. We'll also plan to add affinity shopping functionality to give customers product recommendations based on why they're travelling, for example, a skiing trip or city breaks. In the next year, we'll also start to work on adding interline capabilities to HA Connect as well.
We're also planning to take our current corporate client program that's live on our direct channel and make it available through NDC. With this, we'll introduce new offerings like branded corporate fares.
By mid to late 2023, we'll also be able to offer version 21.3 of the NDC API standard to customers which will enable a lot of updates to NDC which were requested by agencies and TMCs.
What can we expect from Hawaiian Airlines and NDC in the next five years?
In five years, we expect 90%+ of bookings to be made through NDC. We'll still work with today's partners although we'll move away from the legacy EDIFACT standard which restricts our ability to offer new capabilities and sell new products and hopefully add a lot of new partners as well!
We'll offer more bundling of ancillaries in the next few years. For example, ground transportation is a helpful extra for passengers arriving in Hawaii. In addition bundling of ancillaries may appear in HA Connect as well!
We'll also look into ONE Order capabilities. Right now we're focusing on expanding our NDC HA Connect product, but we'll do similar work to improve the back-end in the future.
In the next few years, we also expect to use NDC to surprise and delight customers. For example, by offering Lei Greetings – a traditional welcome from Hawaiian islanders with fresh flowers – to customers who book large orders or travel for a special occasion.
A travel seller's perspective: Alternative Airlines
Sam Argyle (Managing Director, Alternative Airlines)
How is Alternative Airlines using NDC today?
NDC plays a small but growing role in our business today. It accounts for 4% of our order volumes and it's growing considerably month on month. To make sure we can offer our customers as many airlines in as many locations as possible, we have to supplement NDC content with content from other distribution channels: direct connections with low-cost carriers and GDS airlines. In total, we're connected with 600+ airlines today, including 16 NDC airlines.
We understand the commercial benefits of NDC and how new pricing structures and ancillaries make it easier for us to give customers more relevant offers and a better booking and order management experience.
When it comes to ancillaries, we see these as falling into two broad categories: enhancing the flight booking experience and reducing the risk for customers. Enhancements include bags, seats, and priority boarding, and reducing risk includes products like insurance and flexible ticket options. Ancillaries are an important way to make money on flights, but it's a balancing act between disrupting the booking process and offering relevant extras.
We're still exploring this balance today and we're looking forward to new opportunities with NDC. However, we recognise that it takes time for airlines and aggregators to build new solutions to make the most of the technical capabilities. Until these solutions are available, we are somewhat limited in the experimentation we can do.
What can we expect from Alternative Airlines and NDC in the next twelve months?
We're expecting major developments in NDC offerings from airlines over the next twelve months that will significantly help travel sellers like Alternative Airlines. We'll probably see more exclusive content like ancillaries and fares available from current NDC airlines. We work with Duffel to get NDC content which makes it much easier to access new exclusive content as soon as it's available.
By mid-2023, we'll probably see more airlines launch NDC offerings. When they do, we'll switch to NDC with those airlines to make the most of exclusive content.
We'll hopefully see more dynamic pricing and dynamic offers from airlines. This will help us give customers even more relevant product offerings at more relevant price points – no more 'one size fits all'.
Post-booking servicing will be much more comprehensive in the next twelve months. When our customers' flights are changed by airlines today, it creates a lot of work for us to figure out the changes and contact customers to find out what they want to do. We'll be able to automate more of these changes and save our customer support team time as more NDC airlines introduce order management capabilities.
What can we expect from Alternative Airlines and NDC in the next five years?
5 years is a long time to predict! However, NDC will likely become a very established aspect of the industry for airlines and travel sellers. We expect a significant percentage of our airline connections to be NDC in five years.
We – and other travel sellers – will be more confident in using NDC technology to improve the full customer journey from search and book through to post-booking servicing. This will help us deliver better experiences for customers.
We expect more personalised offers from airlines for frequent flyers and business customers. And the personalisation won't stop there, we'll also see dynamic offers for regular customers who aren't members of loyalty programmes based on other characteristics they share or their search behaviours.
In five years, we'll probably have new product bundles beyond the flight ticket and regular ancillaries like seats and bags. This will give our customers more relevant products to buy and give us new ways to generate revenue.
A technology provider's perspective: Duffel
Jason Balluck (Product Manager, Duffel)
How is Duffel using NDC today?
Duffel is the complete toolkit for selling flights online. We offer flight content from hundreds of airlines through our Flights API, payments solutions with a Payments API, comprehensive developer documentation, pre-built user-interface components, and more.
To give sellers access to as many airlines as possible, we need to offer more than just NDC content. We also have direct connections with low-cost carriers and we work with Travelport for GDS content. We let travel sellers search, book, add ancillaries, and make changes. As capabilities differ between airlines, our NDC offering reflects what's available.
We offer exclusive NDC content from dozens of airlines which helps sellers access cheaper fares and products they can't get through EDIFACT. In some cases, as new content becomes available, we can offer this without additional engineering work for sellers, for example, a new cheaper fare class is automatically available to all sellers with Duffel.
We recently released new Order Management features to manage airline-initiated changes (AICs). With NDC, we automate acceptances and in some cases, we also automate changes and cancellations after AICs. This is a significant improvement to the manual processes of the past that meant customers had to speak to a customer support team. Non-NDC airlines still dominate the industry so we've also launched features for non-NDC bookings, like notifying sellers of changes and letting them mark AICs as 'done' if they're actioned by themselves or our travel operations team.
Today, NDC is a great source of content from a number of airlines and there's huge potential to improve the customer experience. But content and capability coverage is inconsistent and we're working on filling the gaps as airlines develop their NDC solutions. We see working with NDC today as setting the foundations for a better travel experience in the years to come.
What can we expect from Duffel and NDC in the next twelve months?
Labour shortages are causing chaos for the industry right now and we expected this to continue next year. We expect airlines to improve their NDC capabilities for managing orders in the coming months – we'll pass these improvements on to sellers so they can automate more changes. Sellers will build new features and better user interfaces in their booking tools for their customers to see and take action on AICs.
We also expect more exclusive NDC content from airlines as they introduce products that aren't available through EDIFACT. That means more seats, bags, special meals, and loyalty programme benefits will be available only through NDC channels.
We have a number of NDC integrations planned with airlines in the next twelve months. This will give sellers access to better content, fares, and capabilities that they can't get through legacy channels.
We'll continue to expand capabilities coverage to achieve GDS parity for our current NDC airlines. This means customers can search, book, add ancillaries, and make changes with NDC as if the booking was made through the GDS. This is an important step to building trust with sellers looking to access NDC content for the first time.
What can we expect from Duffel and NDC in the next five years?
NDC will help us deliver a much better experience for travel sellers and their customers in the next five years. We expect 95%+ of all bookings to be made via API-based distribution: NDC and direct connections with low-cost carriers.
We'll have almost full coverage of products and capabilities from airlines through NDC. That means anything sellers can do today with EDIFACT will be available for nearly all airlines with NDC.
Taking that a step further, the promised improvements of better retailing opportunities from NDC will be a reality. We expect static pricing to be a thing of the past. We also expect airlines will be able to clearly describe and market products with rich content and compete on the value they add to customers, not just on price.
In five years, selling a flight with Duffel and NDC will look similar to online shopping in other industries. Segmentation will be commonplace, customers will get more dynamic offers and product bundles based on personal characteristics and shopping behaviour, loyalty and corporate customers will have more exclusive promotions, and à la carte ancillary options will be more widespread.
Our Order Management features will make it easy for travellers and sellers to manage passenger-initiated and airline-initiated changes across all airlines. It will take just a few clicks to change a booking without the need for email or phone exchanges.
Almost all airlines will support Offers and Orders making it easy for tech providers like Duffel to exist, innovate, and compete with traditional aggregators. In turn, this will make it very easy for new travel sellers to join the industry. We'll see new types of businesses diversify and start selling flights.
Travel sellers can get started with Duffel today and be ready for these exciting opportunities in the months and years to come.