Airlines
Hawaiian Airlines is now available with Duffel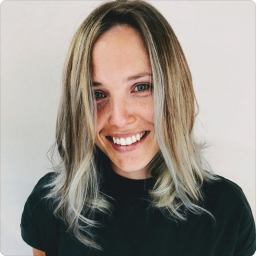 Hawaiian Airlines is Hawaii's biggest and longest-serving airline carrying more than 11.5 million passengers (2019). The new partnership allows Duffel travel sellers to access the best available published fares that Hawaiian Airlines has to offer, dynamic ancillary pricing, and avoid the Distribution Cost Recovery Surcharge of USD$7 in the U.S. point of sale that will be in effect on 31 May 2022.

"Hawaiian Airlines is pleased to be working with Duffel and their travel sellers as they connect and offer the HA Channel+ content." comments Theo Panagiotoulias SVP, Global Sales & Alliances.
Introducing Hawaiian Airlines

Hawaiian Airlines has been in continuous service for 93 years after operating its first flight on 11 November 1929. Hawaiian Airlines is known for on-time performance – it has received the most punctual carrier award in 2021 for the 18th year in a row from the U.S. Department of Transportation – so travellers can book with confidence. Hawaiian was also named the #1 U.S. airline by Condé Nast Traveler's 2021 Readers Choice Awards.
Hawaiian offers approximately 130 daily flights within the Hawaiian Islands, daily non-stop flights between Hawaii and 16 U.S. gateway cities – more than any other airline – as well as service connecting Honolulu and American Samoa, Australia, Japan, New Zealand, South Korea and Tahiti. Customer experience is a top consideration for Hawaiian Airlines, demonstrated by its specially designed menu creations from Hawaii's top burgeoning chefs on board through its Featured Chef Series to its elimination of change fees on Main Cabin and Premium Cabin seats.
Enhancing the customer experience through a new distribution strategy

Hawaiian Airlines believes it's essential to invest in modern distribution technologies such as NDC to enable greater choice, value, and customisation to meet the needs of the Hawaii traveller. Hawaiian has launched HA Connect and HA Channel+ to make all fares and ancillaries available through modern distribution systems.
Travel sellers can access the HA Channel+ content through HA Connect, Hawaiian Airlines Partner Portal or HA Connect Approved Partners. Duffel is proud to be a HA Connect Approved Partner.
Benefits of accessing Hawaiian Airlines content through Duffel:
Avoid a USD$7 Distribution Cost Recovery Surcharge at U.S. point of sale
Access 'Neighbor Island' content for travel wholly within the Hawaiian Islands
Get the best available published fares and ancillary pricing, including fare parity with HawaiianAirlines.com
Unlock personalised content
Learn more about the benefits of the HA+ Channel.
How to access and sell Hawaiian through Duffel
Sign up today and get access to Hawaiian Airlines from the dashboard under 'Airlines'.
With Duffel, you get direct access to flights from Hawaiian as well as dozens of other Direct Connect airlines. You don't have to worry about updates, maintenance or bugs. The Duffel team manages all technical requirements from the airline and gives you a standardised API. Create an account and get started on the integration right away without any setup fees.