NDC
How to talk about the value of NDC to business leaders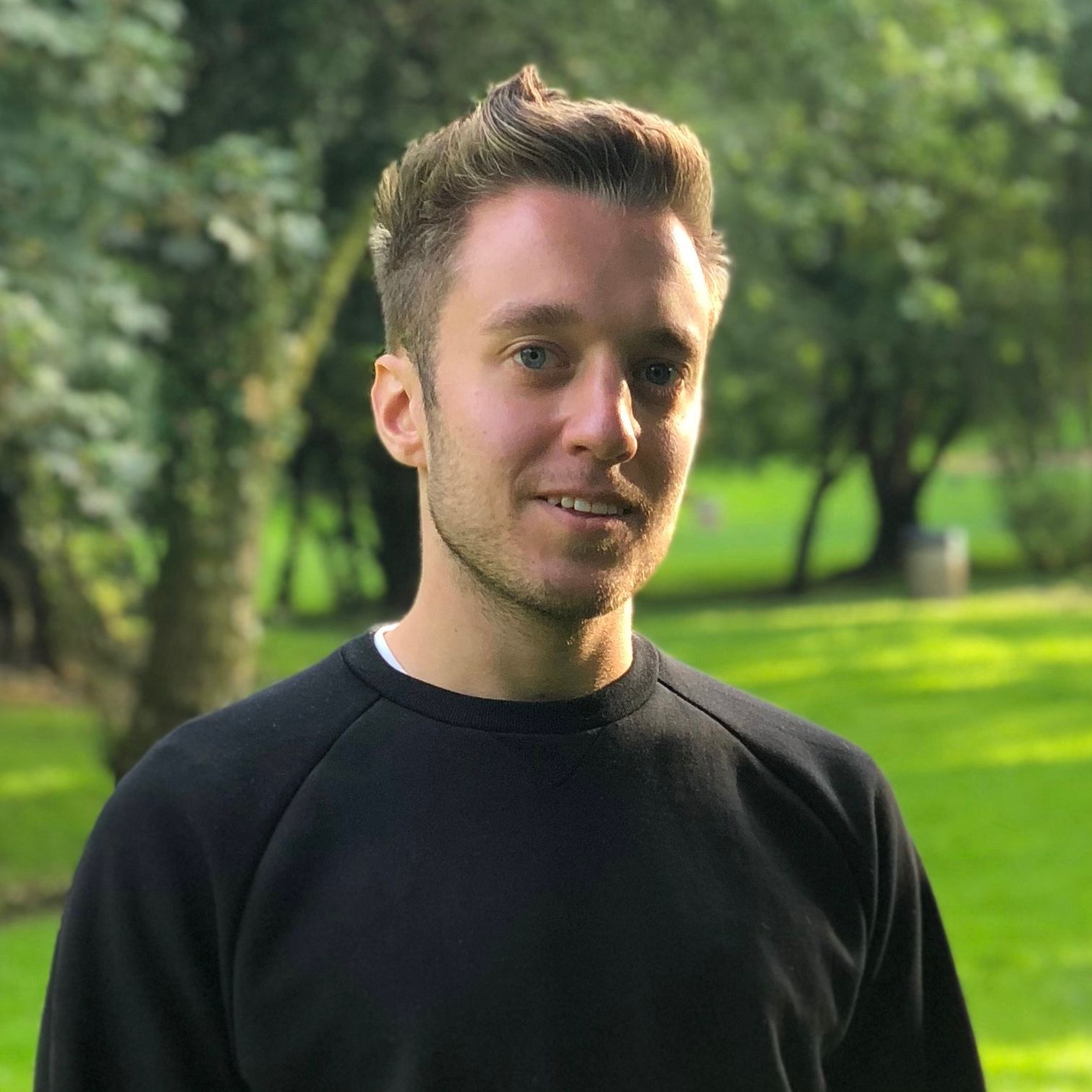 Complex B2B buying decisions like choosing a flight API provider to introduce a new flight product typically include up to a dozen business leaders. When the topic of flight distribution inevitably comes up, this is how we answer common questions about the business value and considerations of using NDC.
What is 'new' about New Distribution Capability?
The short answer: The new standardised data format gives you access to transparent data sharing for personalisation, better pricing structures, and opportunities to create better experiences for customers.
The longer answer: New Distribution Capability (NDC) has been around for a decade so it isn't exactly new anymore. Its 'new-ness' comes from the comparison with traditional distribution channels, namely Global Distribution Systems (GDSs) using the legacy EDIFACT technology standard.
NDC is XML-based rather than using EDIFACT giving you a number of new capabilities including transparent data sharing and better pricing structures.
Transparent data sharing is a core new feature of NDC that wasn't available previously. NDC is a direct connection between you and airlines – even if you work with a technology provider, customer data is still shared with an airline. This means airlines can now deliver personalised offers and product bundles to customers based on their past product purchases, loyalty programme status, and flight search behaviours.
NDC also gives you new and better pricing structures. Compared to the restrictive 26 price points per flight in the past, you now have the potential for continuous pricing with unlimited price points or dynamic pricing and bundling that can be customised and updated in real-time based on contextual information like the weather, flight time and layovers, and public health guidance impacting travel.
With NDC you can create new and better experiences for your customers. You can combine ancillaries that aren't available through legacy channels with rich content, new pricing models, and exclusive NDC-only promotions and fares to give customers tailored online travel booking experiences.
Will we get the best prices from an NDC integration?
The short answer: Yes.
The longer answer: Airlines want you to use NDC as it helps them make more money, avoid costly fees from GDSs, and give passengers better booking experiences with third-party sellers. To incentivise you to use NDC, airlines give you the cheapest prices through exclusive fare classes and promotions that aren't available through EDIFACT channels.
Depending on airlines' revenue strategies, these fare classes and promotions can be offered as structural or tactical discounts. Structural discounts are typically applied to the distribution channel and over a longer period of time, for example, all fares could be £20 cheaper through NDC. Tactical discounts are applied for special short-term campaigns, for example, winter or summer holiday sale prices might only be available to sellers using NDC.
What else do we need to sell flights with NDC?
The short answer: Industry accreditation, ticketing authority, and local licensing. You can use Duffel's industry accreditation and ticketing authority to get started quickly.
The longer answer: Becoming an authorised flight seller takes time and investment. While NDC improves the distribution of flight content, there are still regulatory hurdles that everyone selling flights needs to overcome – we outline these in detail in the guide to airline industry regulations.
Firstly, you need to become an accredited seller through the International Air Transport Association (IATA) and/or the Airlines Reporting Corporation (ARC) depending on if your business is based outside or within the USA. Accreditation gives you credibility in the industry, helps you build strong supplier relationships, and lets you access billing and settlement systems used by airlines. The application process can take months and you need to pay fees of $1,300–2,300 and financial bonds of $20,000–50,000.
To sell flights, you also need to become a licensed travel seller in each location where you plan to operate. The type of licence you need depends on the province, state, country, and international governing bodies. The rules vary widely, for example, you might need a licence if you're based in a location, if an airline is based there, or even if the traveller is buying the flight is based there. The application process can take weeks or months and cost hundreds of dollars to maintain each year.
Finally, you need to get ticketing authority from the airlines themselves. This gives airlines control and transparency into which businesses are selling their flights. There are hundreds of airlines worldwide and each has different rules and different teams involved. You need to provide evidence of industry accreditation, local licences, financial statements, and more to get approved by airlines. The application process can take weeks or months to be completed.
At Duffel, we're making it easier for every business to sell flights. You can use our industry accreditation and ticketing authority to avoid lengthy application processes. Some airlines will ask you for extra details or to sign contracts setting out the terms of flight sales. We can't directly complete the extra steps for you, we make it as easy as possible by sharing what you need to do and we work closely with airlines to help the process go smoothly.
How do we make money selling flights via NDC?
The short answer: New pricing structures, opportunities for personalisation, and exclusive fares and promotions.
The longer answer: Making money selling flights isn't easy. You're competing in a crowded marketplace against thousands of sellers. Your potential customers are most likely to buy from you if you can offer products that are relevant to them at the price they're willing to pay. New pricing structures, ancillaries, and exclusive NDC fares let you do this. We explore these in more detail in How NDC helps travel sellers make money in 2022.
Flights and ancillaries have traditionally been priced statically and, despite being informed by complex revenue management algorithms, there's plenty of room for improvement. New pricing structures available through NDC – continuous pricing, dynamic pricing and bundling, and personalised offers – give you a better chance at converting customers who'll pay more.
Continuous pricing gives you smaller increments between price points so you won't lose out on customers who aren't willing to pay higher prices. For example, two seats on the same flight available at two different price points through EDIFACT channels could be priced at £350 and £450. When the first seat is sold for £350, you might lose out on a new customer willing to pay £400 but not £450 for the second seat and the airline doesn't have the flexibility to quickly lower the price to meet demand. With continuous pricing, the two seats could be priced at £375 and £400 so you make more revenue on the first seat and capture a new customer at the price they're willing to pay.
Dynamic pricing lets you offer products priced using real-time contextual information like weather, flight and trip length, date of travel, or remaining flight seat capacity as customers are searching so they get relevant offers. For example, if a customer searches for a three-day trip and then a seven-day trip, the airline could offer cheaper checked-in bags for the longer trip even if the flight price is more expensive as they know the customer will need to pack more items for a longer trip.
Personalised offers take this a step further to give your customers product offerings tailored specifically to them, and not just from anonymised data. For example, if a customer flies from London to Madrid every month and they regularly pay for business class when the price is less than £150 more than economy, the airline – and you – can offer this customer a business class seat at no more than £150 to improve your chance at conversion. Personalisation isn't available from airlines today but connecting to NDC now helps you be ready for when this is offered by airlines.
These pricing structures don't just apply to the cost of the flight. With NDC, you can also access ancillaries that aren't necessarily available from all airlines through GDS EDIFACT channels. These can include seats, bags, in-flight entertainment, WiFi, meals, and airport lounge access. Instead of these being a fixed price for all customers or offered at steep price intervals, they can be offered at any price, based on customer characteristics or contextual information. For example, the price of extra bags can be discounted when a customer enters their frequent flyer number or onboard WiFi can be offered for free if an airline decides to run a special promotion.
Exclusive fares and promotions are also a great way to make money by improving your profit margins and helping you stand out from travel sellers not using NDC. For example, you can secure an order from a price-sensitive leisure customer who'll typically book the cheapest flight they can find by using the cheapest NDC-only fare class from an airline.
How long does it take to integrate with an airline with NDC?
The short answer: Two or more months per airline, multiplied by the number of airlines you need including non-NDC airlines. Or six to eight weeks with Duffel to access 300+ airlines.
The longer answer: Connecting to airlines and selling flights isn't easy, but it can be. One reason that a handful of Global Distribution Systems (GDSs) manage the vast majority of flight sales is that integrating with an airline's system can take anywhere from eight to 20+ weeks.
Building an NDC integration is typically quicker than ways of integrating before the standard existed – it takes around eight weeks. Despite NDC being an industry standard, the guidance from IATA is open to interpretation and airlines often approach distribution in different ways. You need to consider airline-specific NDC documentation and whether they use their own or a third-party API provider like Accelya.
Once you've laid the groundwork and established how to tackle the integration, it will take your team approximately three weeks to build the search and book functionality – the core ability for customers to look for and buy flights. It will then take a further four weeks to build functionality to book and manage ancillaries like seats and bags. And finally, it will take a further three weeks to build order management functionality to change or cancel flights.
These estimates will vary a lot depending on airline capabilities and the size and priorities of your engineering team. If you were to build integrations one after the other, it would take months or years to connect with all the airlines you want to offer to customers. Then you need to consider the hundreds of non-NDC airlines with more complex and legacy systems.
You can get started quickly and avoid the upfront and ongoing investments to build and maintain airline integrations with Duffel. Once you integrate with the Duffel Flights API, you'll have access to hundreds of airlines including dozens of NDC airlines, low-cost carriers, and airlines only available through the GDS.