Nearly all travel businesses - from small local travel agents to global business travel management companies (TMCs) - use a global distribution system (GDS) to search, book and manage flights for their customers.
Since the 1970s, most airlines have worked with these GDSs like Amadeus, Sabre and Travelport to sell their flights through third-party travel sellers.
Behind the scenes, the GDSs connects to each airline's reservation system (known as a passenger service system, or PSS) using an ancient data standard invented in the 1980s called EDIFACT.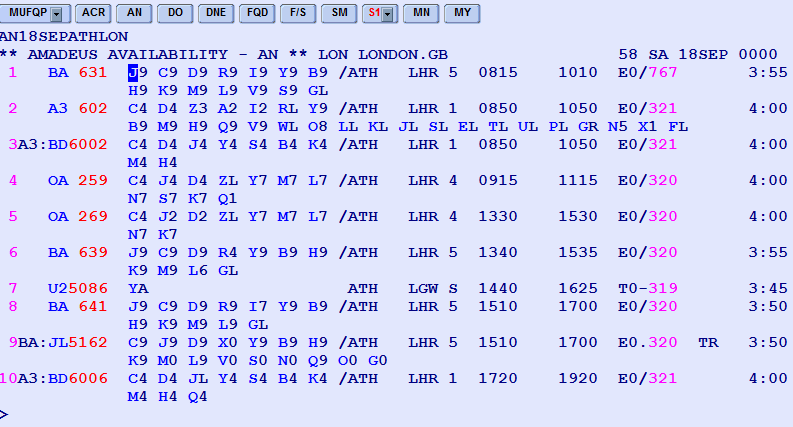 Since the early 2010s, airlines have started moving towards a new data format called New Distribution Capability (NDC), spearheaded by the airlines' trade body, IATA.
This move to NDC means big changes for travel sellers along with great opportunities for them to improve their customer experience - for example with rich content and a wider range of ancillaries.
But it's not just about fancy new features for today. NDC fundamentally democratises the travel industry. It wrestles away control from the GDSs and allows new players to enter the market, enabling a faster pace of innovation for the future.
In this article, the first post in our new series "The A to Z of NDC", we won't try to answer the complicated, controversial question of why airlines invented NDC.
Instead, we'll focus on what matters for you as a travel business: the benefits of NDC, and how you can take your first steps into this new world.
The benefits of NDC
1. You can provide a richer customer experience
Through NDC, airlines are able to expose higher quality data about their products services than through the GDS, often known as "rich media".
Instead of travellers just seeing a brand, a time and a price when they book, NDC enables you as a travel seller to surface information about in-flight amenities and even pictures and videos of the travel experience, bringing a richer customer experience.
In the future, airlines plan to go further with this richer customer experience. One key area to watch is personalisation - soon, we can expect to see special prices targeted at customers based on their loyalty to an airline and "bundles" tailored to a particular corporate's needs.
2. You can sell a wider range of paid extras
Just a decade ago, your plane ticket always included a checked bag, a meal and your choice of seat. Over the last few years, airlines have "unbundled" their fares, cutting their headline prices and turning what were included features into paid extras, often known in the industry as "ancillaries".
These paid extras are easy to buy on the airline's website, but are rarely sold by third-party travel sellers. This is because GDSs have found it hard to evolve their legacy technology to support these new products.
Using NDC, airlines can offer extra baggage and seat reservations, plus a range of new paid extras that they haven't been able to provide in the past. For example, Lufthansa Group sells lounge access vouchers and British Airways allows passengers to pre-purchase paid meals.
These new products don't just allow travel sellers to offer more choice to their customers - they're also a new source of revenue. Singapore Airlines, for example, promises "incentives for every ancillary sold through the NDC channel".
3. You can get access to lower fares
Airlines offer many fares for the same flight to give travellers flexibility - depending on your needs, you can pick a cheap fare with no flexibility or an expensive fare which is changeable and refundable.
Fares are grouped into different "families" or "brands" with common characteristics - for example a Light fare which doesn't include checked baggage and offers no flexibility to change or cancel.
Some airlines have begun to withdraw their cheapest fare families from the GDSs to encourage travel sellers to make the switch to NDC. Airlines aren't forced to make these changes by the technology stack - it's a commercial decision.
Lufthansa Group no longer offers its lowest-cost "Light" fares, restricting them to the NDC channel and the airlines' websites.
British Airways and Iberia are rolling out the same change, and plan to remove these fares from all routes by the end of 2020.
If you want to offer the lowest prices - especially for leisure travellers - you'll need to make the jump to NDC.
4. You can avoid airlines' new GDS surcharges
When a travel seller books through a GDS, the airline pays a fee to the GDS for handling the booking.
These fees have a big impact on carriers' margins. According to data from 2015, Lufthansa Group pays around €18 per passenger per booking to the GDSs, totalling €350m per year. This compares to a cost of just €2 per booking when passengers book through the Group's websites.
Since 2015, as airlines' margins have tightened, they have started to pass these extra costs on to travel sellers through the use of "GDS surcharges":
Airlines are using both carrots and sticks to switch travel sellers to NDC. This is the big stick.
If you're a travel business, unless you make the switch to NDC, these surcharges will hit you somewhere.
Either you'll have to pass the higher costs onto customers, making your prices uncompetitive, or you'll have to swallow the costs and see your margins hit.
Getting started with NDC
There are two ways to get access to NDC content:
Build direct integrations with airlines' systems, one airline at a time
Work with a technology provider who handles the individual airline connections for you
For most travel businesses, building direct integrations will not be a great option. Each integration takes three to six months to build, and over time, you will need to maintain these integrations and keep them up to date.
Tech providers can do much of the heavy lifting for you and make it easier to adopt NDC. So what are your options when it comes to tech providers?
The traditional GDSs - including Amadeus, Sabre and Travelport - plan to eventually support the new standard, but NDC content isn't yet widely available through any of these providers.
NDC is an open standard, which has opened up the world of distribution to new players like Travelfusion, AirGateway and Duffel.
Why Duffel?
With Duffel, you can build one integration and get access to NDC content from more than 20 airlines, including British Airways, Lufthansa, Iberia and Singapore Airlines.
Once you're connected, you can turn on new airlines (complete with ancillaries!) in one click.
Our developer-first approach means that you can make your first booking with our API within minutes and finish your integration in days, instead of spending months per airline.
If you aren't an IATA/ARC accredited travel agent, you can still work with us.
Want to give Duffel a try? Check out our API documentation, then create your account and get access to our sandbox in less than 60 seconds.