Airlines
Air France and KLM now available on Duffel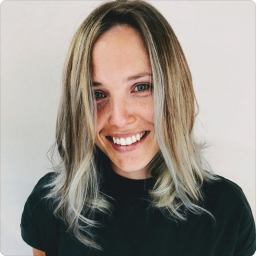 We're excited to announce that Air France and KLM are now available on Duffel, making it easier than ever for travel companies to access and sell their flights.
Introducing Air France-KLM

A global player with a strong European base, the Air France-KLM Group's main areas of business are passenger transport, cargo transport and aeronautical maintenance.
Air France-KLM is a leading airline Group in terms of international traffic on departure from Europe. It offers its customers access to a worldwide network, covering over 310 destinations thanks to Air France, KLM Royal Dutch Airlines and Transavia, mainly from its hubs at Paris-Charles de Gaulle and Amsterdam-Schiphol.
Its Flying Blue frequent flyer programme is one of the leaders in Europe, with over 17 million members.
Together with its partners Delta Air Lines and Virgin Atlantic, Air France-KLM operates the largest transatlantic joint venture, with more than 340 daily flights in 2019.
Air France-KLM is also a member of the SkyTeam, the alliance dedicated to providing passengers with a more seamless travel experience at every step of their journey, with 18 member airlines working together across an extensive global network.
Recognized for 18 years as an industry leader in sustainable development, the Air France-KLM Group is determined to accelerate the transition to more sustainable aviation.
Air France-KLM's commitment to innovation
As part of its commitment to innovation, Air France-KLM is offering Air France and KLM flights through New Distribution Capability (NDC) technology on Duffel. This means that travel companies can access more flight options and richer content, including ancillary services like seat selection and additional baggage. Air France-KLM's NDC offering on Duffel allows for a more personalized and streamlined booking experience for customers.
Continuous pricing and bundling are also included in Air France-KLM's NDC offering. With continuous pricing, airlines offer prices beyond the traditional 26 alphabet-based fare buckets. This gives customers access to cheaper rates, thus more competitive pricing compared to the traditional Global Distribution Systems (GDS).
It's worth noting that Air France-KLM has implemented a surcharge for bookings made through traditional GDS. By booking directly through NDC channels like Duffel, travel companies can avoid this surcharge and offer better prices to their customers.
Duffel is a new type of travel booking platform that connects airlines directly to travel agencies and other travel companies. This means that companies can access a wide range of flights from different airlines in one place without the need for complicated integrations or contracts. Duffel's platform is designed to be easy to use so that travel companies can start selling flights quickly and easily.
"It's been fantastic working with Duffel," says Stéphane Ormand, VP of Distribution at Air France-KLM, "To date, this has been the fastest integration we have seen at Air France-KLM. Now, via Duffel, our travel agent partners can access our best offerings, thanks to exclusive fares and continuous pricing only available via NDC."

Air France and KLM are the latest airlines to join Duffel, joining a growing list of airlines that already includes British Airways, Lufthansa, and Iberia. This means that travel companies using Duffel can now offer even more flight options to their customers, with access to more than 20 million seats daily.
"We're delighted to welcome Air France-KLM to Duffel," said Steve Domin, CEO of Duffel. "With their extensive global network and commitment to innovation, they're a great addition to our platform. We're looking forward to working with them to make travel bookings even simpler and more seamless for our customers."
How to access and sell Air France and KLM through Duffel
Sign up today and get access to Air France-KLM from the dashboard under 'Airlines'.
With Duffel, you get direct access to flights from Air France-KLM and dozens of other Direct Connect airlines. You don't have to worry about updates, maintenance, or bugs. The Duffel team manages all technical requirements from the airline and gives you a standardised API. Create an account and get started on the integration right away without any setup fees.