Engineering
Designing the modern flight booking experience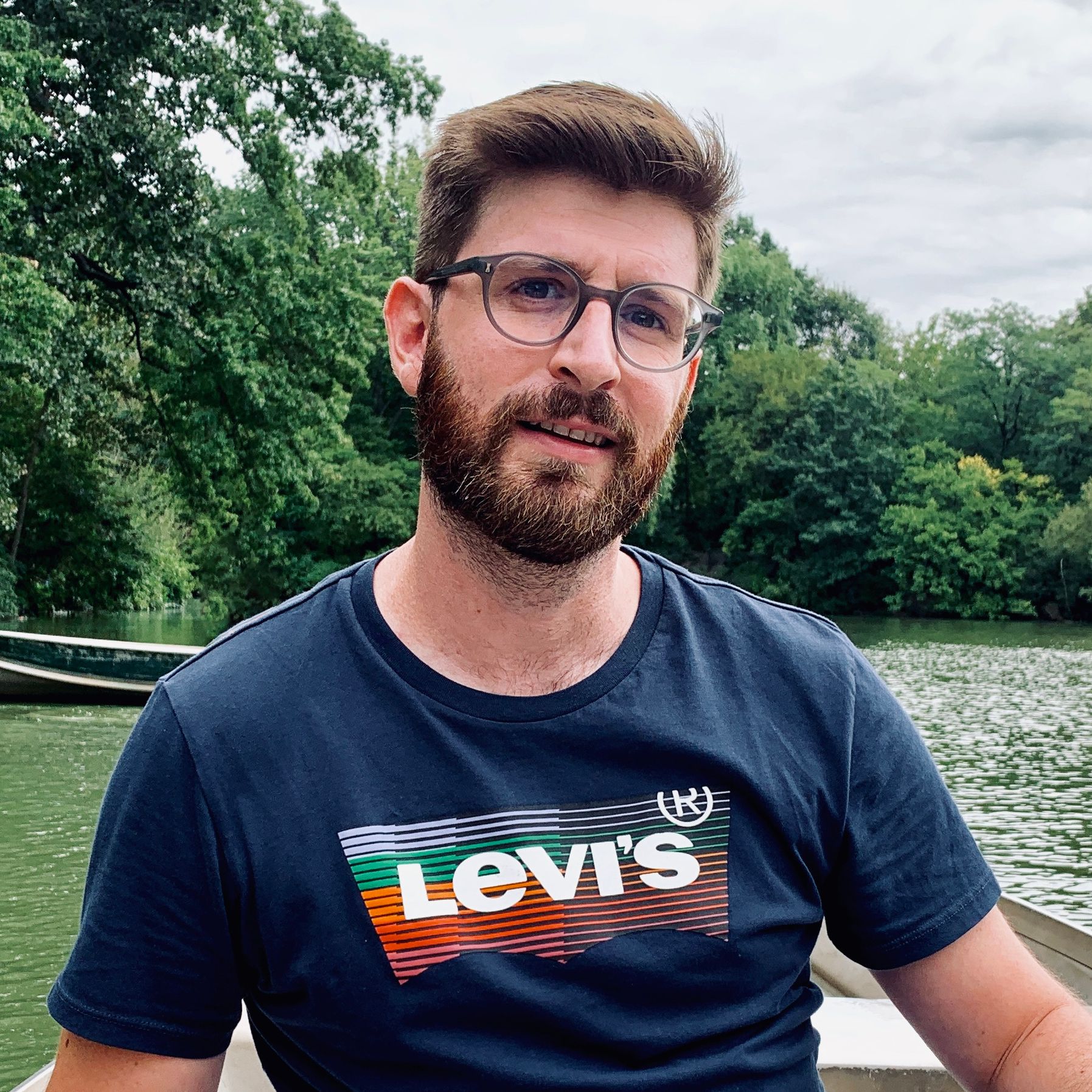 You've decided to start selling flights – now what? There are many hurdles to overcome in building a successful travel business – navigating industry regulations, getting access to the right airlines, and servicing customer bookings, to name a few.
A big challenge you'll have to overcome is ensuring your customers can search for and book their flights in a seamless and smooth experience. As a Product Designer at Duffel, I think about this regularly. To get to the modern and intuitive flow that customers have come to expect, you'll have to think about several factors.
Where is your customer in their buying journey?

Mapping out where your customer is in their travel-buying journey is essential early in your design process. It can dictate many design decisions and determine how well you ultimately convert flight searches into bookings.

If your target audience is at the very start of their buying journey, they have yet to realise they want to travel; your job is to inspire and convince them to book a trip. Starting with an existing user base is obviously beneficial, but you may need to use various marketing techniques to get your audience's attention and encourage them to book a holiday. If you have an engaged existing user base that already purchases another product from you, consider bundling it with travel to complement your existing offering. For example, if you sell tickets to various sporting events, you could promote away matches for their favourite team. Offering these away tickets as part of your search experience – flights, hotel, and game – and getting your customer from door to door without having to deal with various and disparate providers is a compelling proposition.

Your audience may already plan to travel, but they need to figure out which airline or route is best for them (especially if it's long distance). Your job now becomes to help them quickly locate exactly what they are looking for. Including information like carbon footprint in your search experience is becoming increasingly popular with travellers, allowing them to compare the sustainability of different fares and ultimately book the best one for them.
How does your customer find what they want?

A high-converting flight-booking experience presents the correct information to the customer at the right time. So before you deliver the best flights, how do you extract the relevant information from the customer in a way that encourages them to complete their booking on your website or app?

Once your customer knows they want to travel, you'll want to ensure your search experience is easy to navigate. Inputting origin and destination should feel easy and intuitive so your customer finds the right flights as quickly as possible. Including place suggestion functionality helps your user locate the city or airport they are looking for, and bonus points if it can handle mis-spellings! Inputting travel dates is also essential to find the perfect flights for your customer. Additionally, as a minimum, you should gather the trip type (are they taking a one-way trip, a return, or do they wish to fly from multiple cities?) and the number of passengers travelling, including if they are travelling with children or infants. They may also have a preference for the class they travel in (this will be important later) and if they have a preferred airline. Gathering all this information at this stage allows you to present your customer with the most relevant flights for their needs.
Consider how you can create a wonderful experience for all your customers. 1 in 5 people have accessibility needs – your website or app should be easy to use and navigate for everyone. Ensure your buttons and controls are large enough, use a logical keyboard navigation order, and provide sufficient colour contrast.
How do you present the right information to your customer?

When presenting flight options (offers) back to your customers for a simple return flight, there are at least 32 important pieces of information to communicate. Itineraries made up of many flights (slices and segments) have a lot of data – airline names, logos, times of departure, times of arrival, stop-over details, baggage allowances and it's easy to overwhelm the user with irrelevant information whilst not emphasising the essential details. It's a challenging element of the design, as it's critical to present the information in an appealing but understandable way that includes all the relevant elements your customers need to make a booking. This challenge becomes even more complex on small screens, as you need to fit all of that information in a limited patch of pixels, keeping it simple, relevant and not overwhelming. Whatever you build should be responsive and work well on all devices your customers most frequently use.
Since the pandemic, customers are increasingly cautious of their flight bookings' change and cancellation conditions. Exposing that information clearly and concisely during the booking process will give your customer peace of mind and increase the likelihood of booking.
Using expandable fields is an excellent method to incorporate lots of information in a manageable way. As a bonus, it also lets you track if people click and expose the additional information.
When presented with a list of possible flights, you'll need to help your customer locate the right one for them. Do you have enough filters? (or too many!) Choosing just enough filters to make this experience easy is essential; otherwise, you could overwhelm your customer and potentially cause them to drop off your site.

We suggest allowing your customer to at least sort by price (low to high and high to low) and flight duration. If they are frequent flyers, then it's likely your customer will want to make sure they locate flights that correspond to and earn points for their preferred frequent flyer program.

Once your customer finds the offer they want, you want to show them all the booking options. Even for the same cabin class, some airlines offer different fares with different prices and different fare attributes/amenities. Those might also get complex to present to your traveller, especially when the flight is operated by multiple carriers, or it's made by multiple domestic and international segments, e.g. the fare includes Wi-Fi on board, but only the second segment can offer that amenity.

Our design team is putting this challenge under the microscope and redesigning our 'offer cards' to display more details about the flight while keeping only the essential information above the fold.
How do you ensure you get all the required information from your customers?

While user experience is at the core of your design while building a beautiful search and book flow, considering what might cause a customer to book a flight elsewhere is vital.

When your customer is paying for the flight they've chosen, the more data you capture, the more fields they have to fill out, and the more likely they will drop off. This needs to be balanced with the required information from the airline. With Duffel, we dynamically determine the required information for each order to minimise the burden on your customer while ensuring they have a smooth journey.

How do you make sure your customers get exactly what they want?
This stage in the customer journey can be used to upsell and cross-sell to your customer. Offer them additional bags, paid seats or even travel protection products to incentivise them to purchase their flight on your website. We have a components library that takes our design elements and allows you to expose this in your booking flow easily.
Earlier, we mentioned if your customer has a preferred class, they like to travel. They may have chosen premium economy in search but would be tempted by a business class seat for the right price prior to booking. You can use this opportunity in the booking flow to upsell the customer and expose many different fare brands.

How do you ensure it matches your brand identity?
Finally, consider brand consistency in your booking flow. Some businesses use a white-label solution or external providers instead of building a booking flow in-house. Ensure that it doesn't depart too much from your existing brand colours and logo, so it doesn't feel abrasive to the customer.

Consider how you present airline logos in your flow as well. Airlines, as your partner, also have particular brand guidelines and as a merchant you will need to adhere to. You can get high-quality, brand-compliant airline logos within our Flights API.


Summary


Understanding and mapping out your customer's journey, optimally gathering the correct information from your customers and presenting only the most relevant information will all impact your users' experience while booking flights.  Applying these core principles and testing their impact on your conversion will ensure you've built an ideal search and book flight experience.

Duffel provides several tools to ensure you create a great user experience while offering flights to your customers – to learn more, check out our docs and guides.