First Class airline Etihad Airways is live on Duffel

Etihad Airways is the national airline of the UAE and is one of three major middle-eastern carriers. In 2019, the airline flew more than 17 million passengers to their global network of more than 80 destinations in 49 countries across the Middle East, Africa, Europe, Asia, Australia and North America. In addition, their codeshare agreements with 50+ global airlines offers access to hundreds of international destinations in just one booking.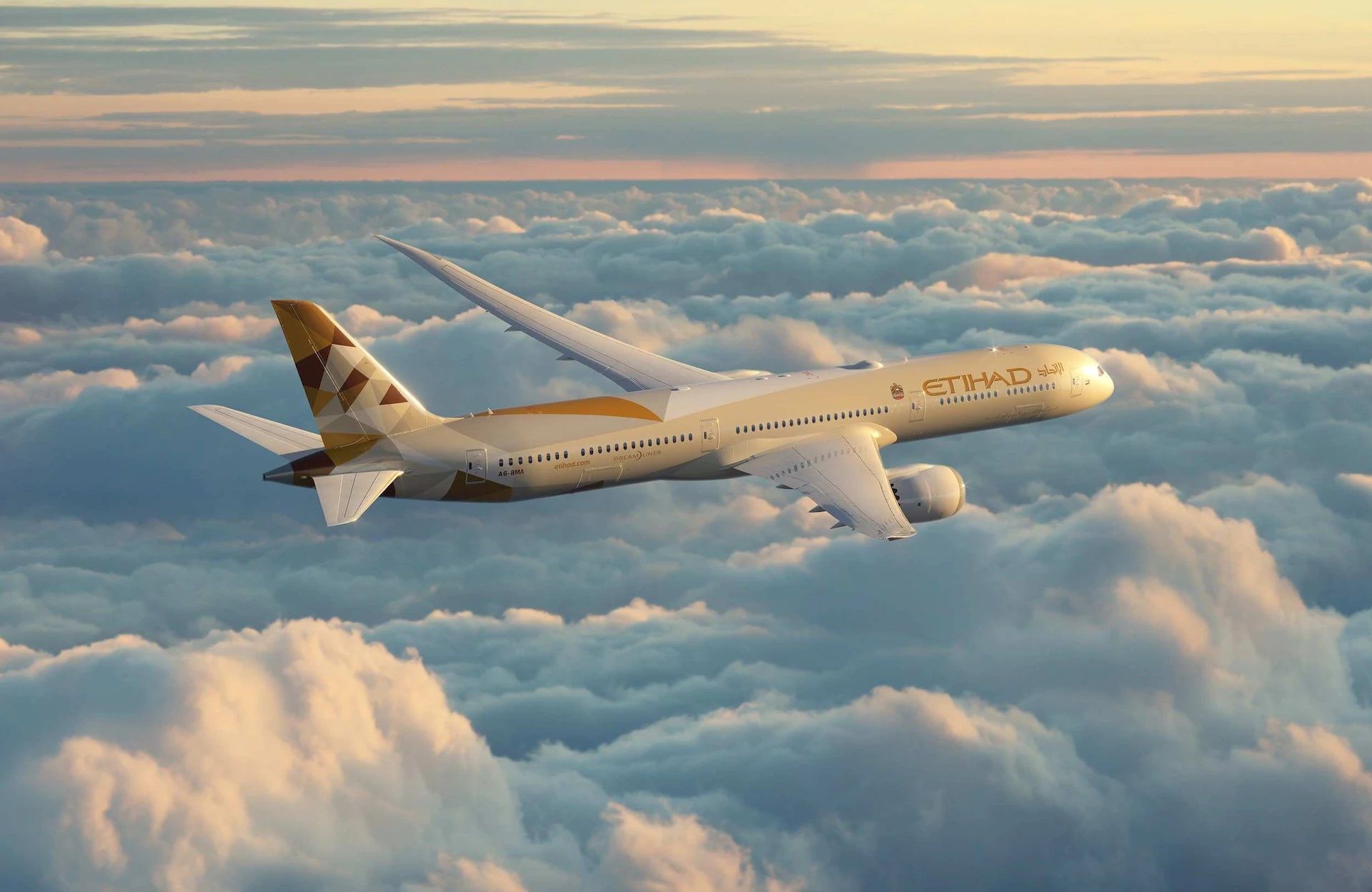 Why Etihad?
Etihad is known for its premium service exemplified through its personalised experience with hundreds of options and choices at every step.
While cabin options have been growing over the last few decades (Economy, Premium Economy, Business), few airlines offer First Class in global aviation today. And even fewer offer the level of service that Etihad provides today. Etihad is one of the few global airlines offering the ultimate luxury experience - travelling in your own private suite.
Here is just a glimpse of the premium experience available on Etihad First:
Enjoy complimentary chauffeur services to get you to and from the airport quickly and easily. You'll receive priority check-in and access to First Lounge. When you board, you'll step into your own private suite. During the flight you can unwind with a drink, choose when and how you'd like to dine with an extensive a la carte menu and boutique wine list available at any time, and prepare for sleep with a fully-flat bed. Entertainment is also available on a large screen with noise-cancelling headphones and you can also access complimentary Wi-Fi during the flight. Lastly, freshen up with a touch of pure Italian style, with an exclusive ACQUA DI PARMA amenity kit.
How do I get access to Etihad's flights?

Etihad has recently embarked on its NDC journey allowing partners the ability to shop, order and change the order using the NDC connection. Etihad continues to develop more features and evolve the experience for their partners.

You can connect to the airline directly or through Duffel as one of their limited approved technology partners. By connecting with Duffel, you can get access to Etihad flights along with more than 25 major airlines. You don't have to worry about updates, maintenance, or bugs. Duffel's developer team handles all technical requirements from the airline and provides sellers with one standardised API. Duffel also handles accreditation and ticketing authority if you don't have an IATA or ARC number.

Sign up to Duffel now and get access by requesting Etihad Airways content on the "Sources" page.