Product Updates
Introducing Duffel Stays: The fastest way to sell accommodation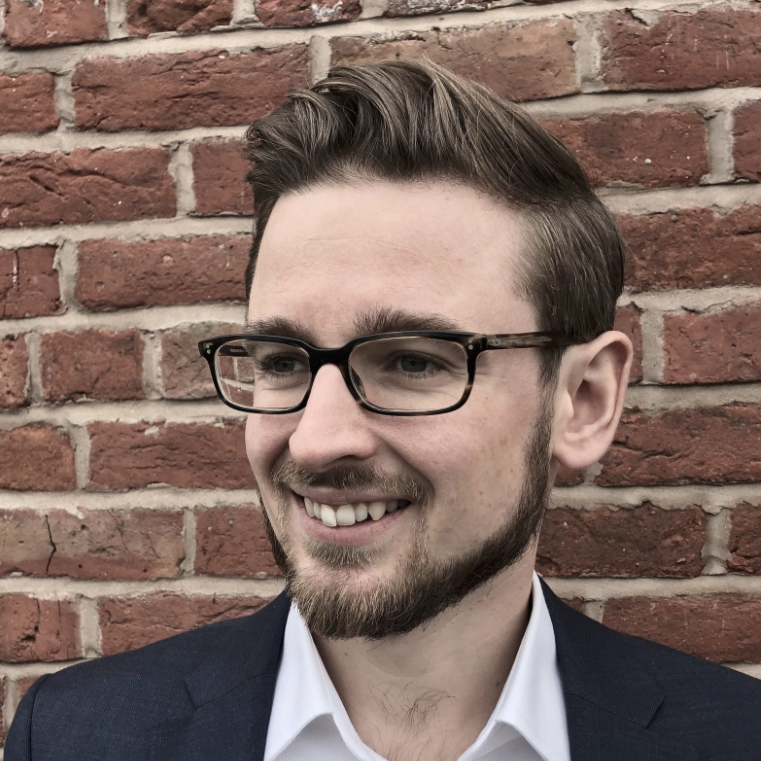 If you've ever considered selling accommodation, you'll know that customers expect a high quality and modern shopping experience – requiring exhaustive global hotel inventory, competitive rates and rich hotel metadata to drive bookings and secure your commission.
In reality, delivering this requires integrating multiple hotel APIs, negotiating commission and competitive rates, and aggregating those rates into a coherent shopping experience, which can be a real challenge. That's where Stays – Duffel's newest offering – comes in.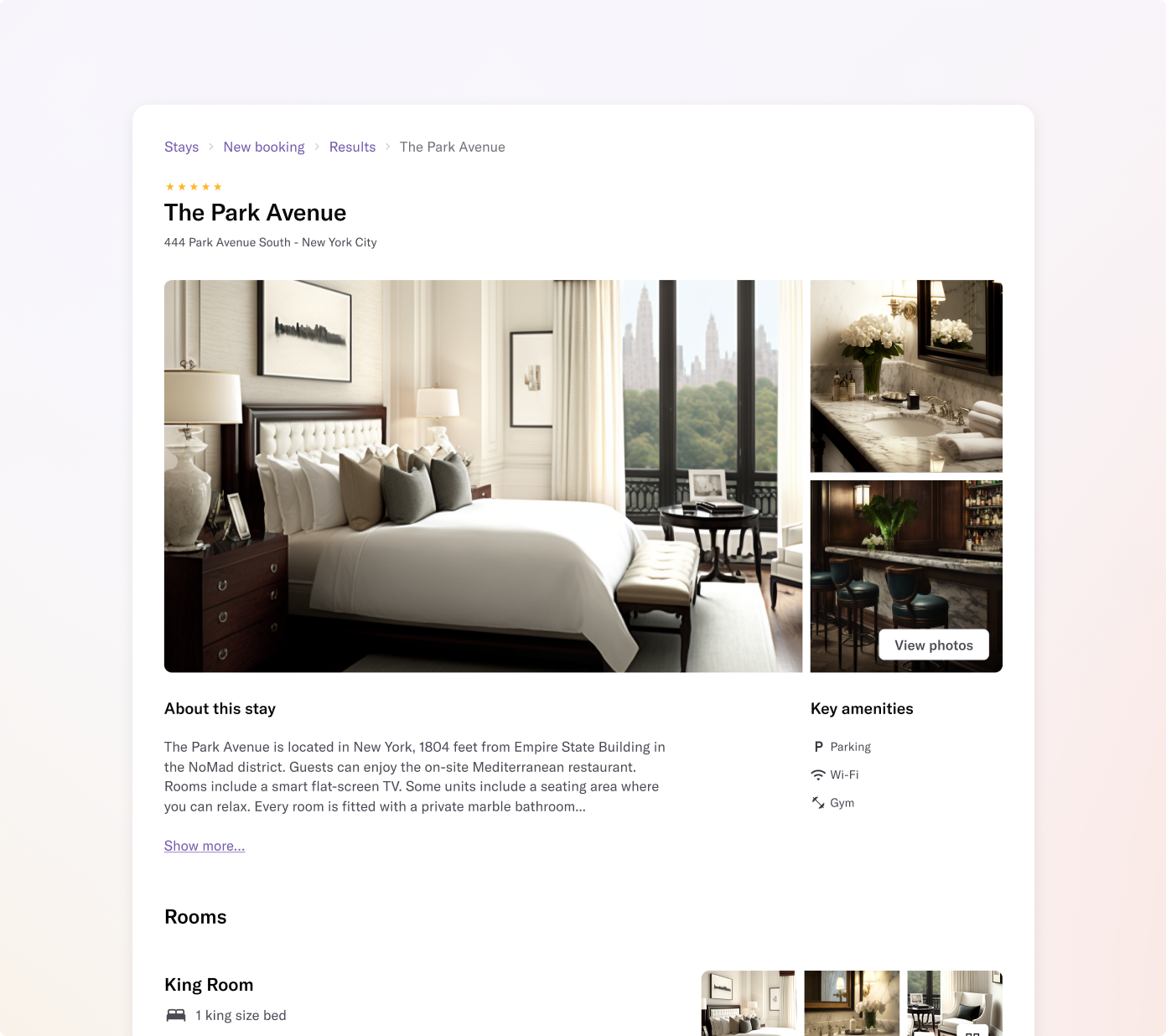 Stays removes that complexity for you with instant access to over 1 million properties worldwide, competitive rates negotiated on your behalf, and a developer-friendly API, freeing you to innovate and deliver incredible customer experiences.
Features to meet all your demand
Stays offers a range of features that make it the perfect fit whether you're just starting out or operating at scale. Here are just a few of the key features that Stays offers:
Aggregation of multiple sources to give you access to over 1 million properties worldwide, giving you a breadth of content and rates so that your customers can always find somewhere that suits their needs.
Market-competitive rates – whether you're accessing your customers' own corporate negotiated rates, or competitive rates we negotiate with hotels worldwide on your behalf, you'll always have access to rates your customers expect.
Commission paid out for every completed stay, helping your business to grow.
Detailed information on each property, including photos, descriptions, rating and amenities to help customers find their perfect stay. We use multiple data sources to ensure you always have the most up-to-date and accurate information.
Shop with your customers' loyalty numbers across all major hotel chains to gain access to exclusive loyalty discounts, included extras, and points collection.
Ease of integration with your platform. Our intuitive and developer-friendly API is supported by comprehensive documentation, client libraries and technical support.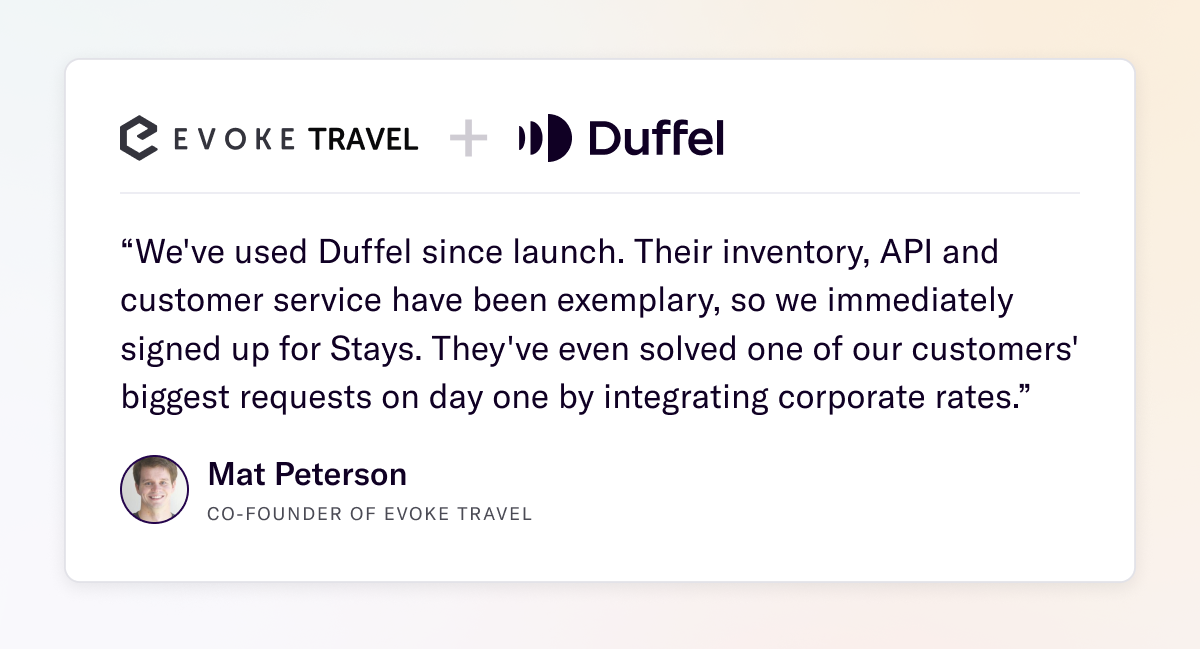 Start building today
With Stays, Duffel now gives you one supplier and one relationship to manage, with an amazing API to allow you to build world-class customer shopping experiences for both flights and now, hotels.

Contact us to get started with Stays today.