We're excited to introduce the Duffel Ancillaries component: an innovative new product to help you sell ancillaries to your customers when booking flights.
Ancillaries are additional products and services that airlines offer beyond the basic ticket price, like extra baggage. They usually have higher profit margins than the base ticket price, making them a great way to maximise your revenue.
Our component embeds neatly into your booking flow, with a best-in-class user experience informed by years of battle-tested industry experience. It'll help you to maximise your revenue while providing extra value to your customers, with as little effort as possible.
Cut time to market down – and get new ancillaries as they're released
Using the component is a breeze with our easy-to-follow integration guide. In our testing, people were able to get up and running in minutes.
Our low-code solution includes baggage, seat selection, and our first Duffel Protection product Cancel for Any Reason. You can control which ancillaries to show, and when we release new ones you can opt in to those in as little as 30 seconds with a one-line code change, making time-consuming and complicated integrations a thing of the past.
By speeding up the process of introducing new ancillaries, with practically no investment you can unlock new revenue opportunities as they become available, differentiate your product offering, and bring value to your travellers.
Our component is also highly customisable, so you can tailor it to your brand's unique look and feel. You can also add markups to further boost your revenue.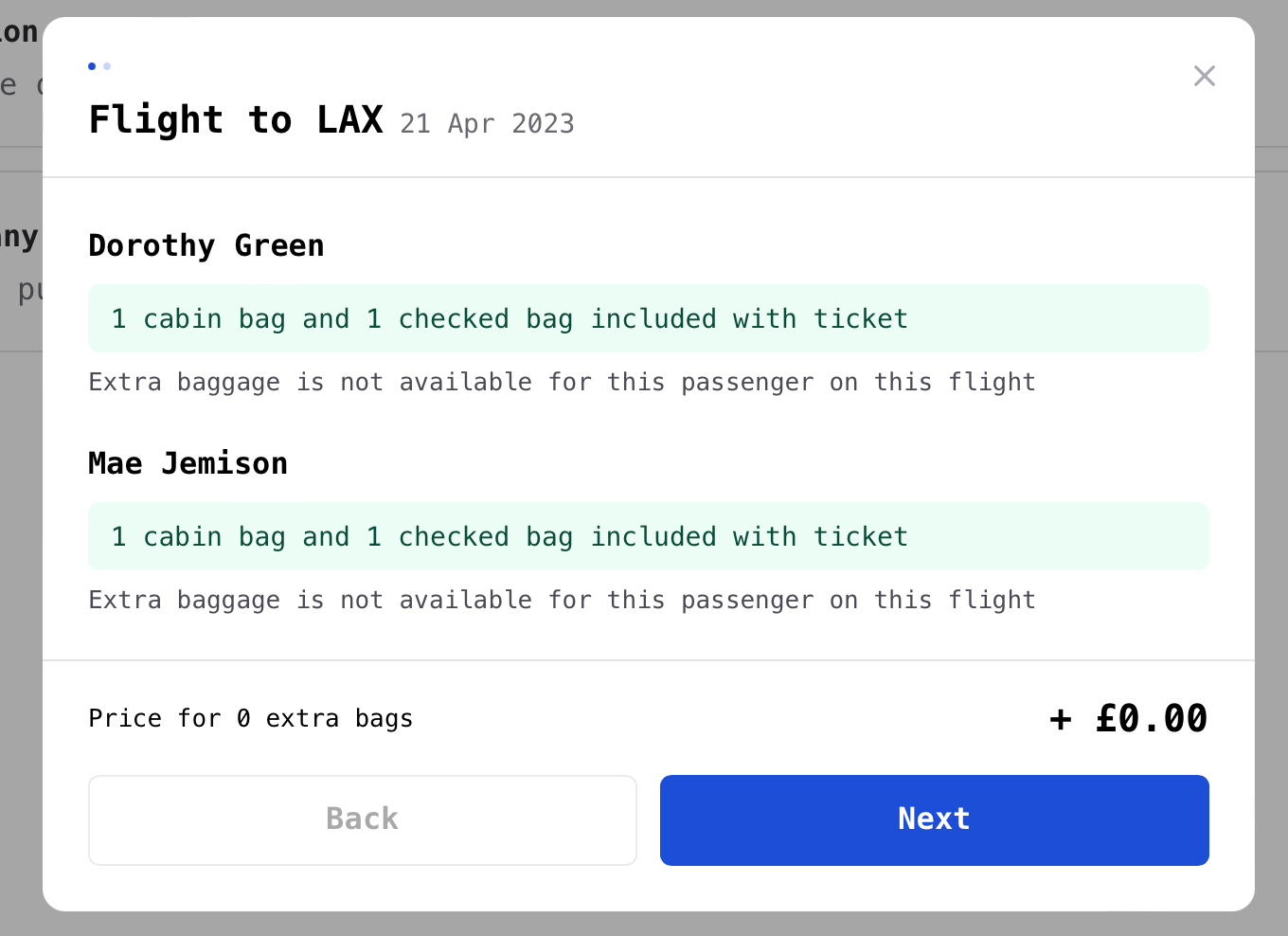 We're excited to offer this solution to our clients, and we believe it will be a game-changer for travel sellers.