Duffel enters NDC partnership with Spirit Airlines to deliver affordable fares across the Americas for travel sellers

Spirit Airlines is live on Duffel! This latest NDC partnership allows Duffel travel sellers to access incredibly competitive fares to an even wider network across the Americas.
By partnering with Duffel, Spirit opens up additional channels for travel agencies to access Spirits' best content plus non-surcharged fares.
Introducing Spirit Airlines

Spirit serves 85 destinations across the U.S., Latin America and the Caribbean, and the U.S. service includes 24 of the top 25 cities in the country. In 2021, Spirit Airlines welcomed more than 30 million passengers onboard.

By focusing on new and exciting developments, Spirit can  deliver better Guest experiences in 2022 and beyond. The airline was recognised with the "Best Airport Innovation" award from the Airline Passenger Experience Association for its automated self bag drops with biometric photo matching, which help to reduce wait times and increase connectivity at check-in.

Spirit is known for high-value flight options helping travellers everywhere experience more, no matter their budget. The airline focuses on value-conscious travellers who pay for their own travel, and their business model is designed to deliver what travellers want most: low fares and a great experience. For example, Spirit was named the Most Affordable Airline in the U.S. in 2021 by WalletHub.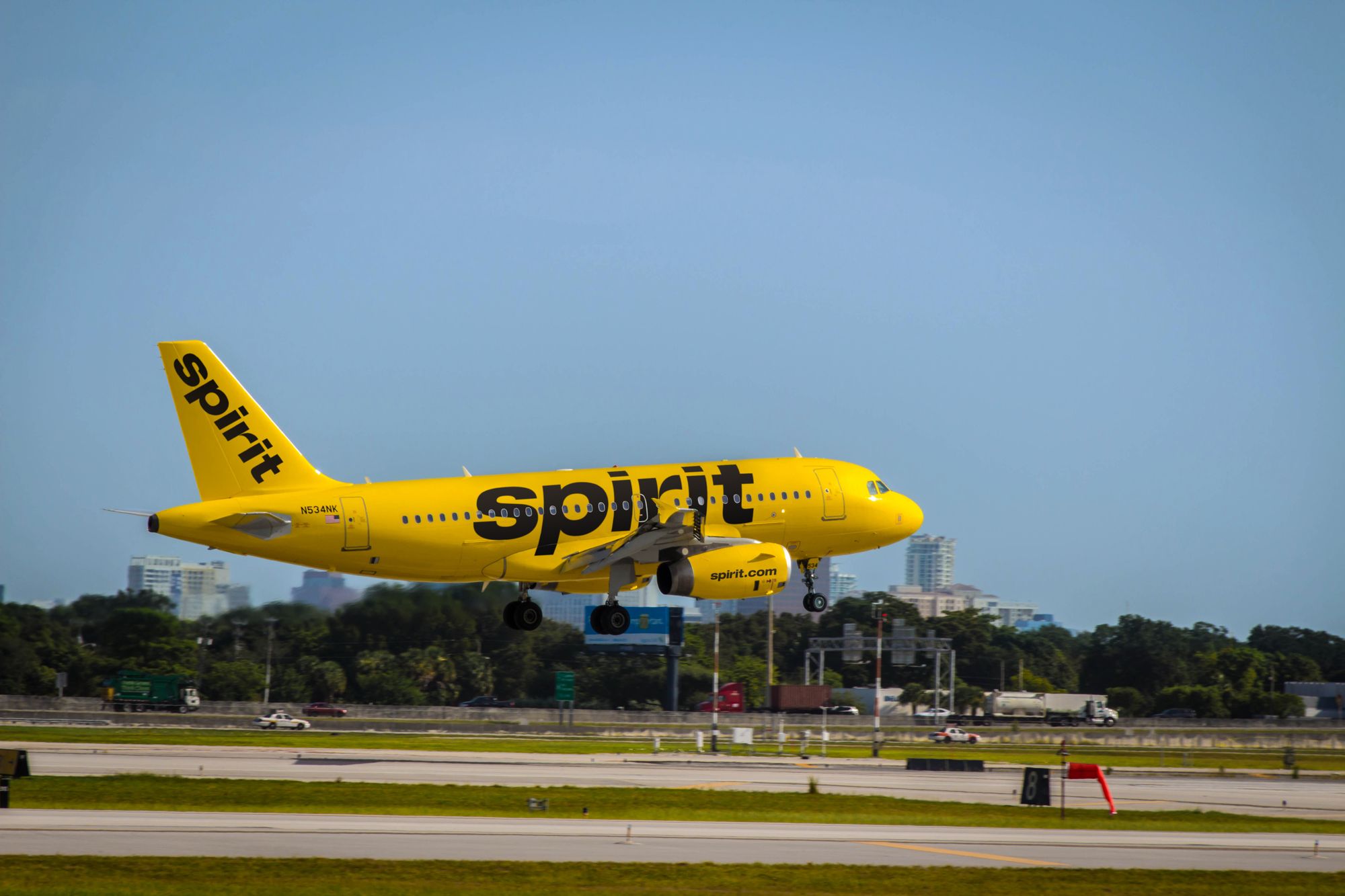 Spirit competes based on total price and allows Guests to see all available options and their respective prices prior to purchasing a ticket. This full transparency illustrates that the total price, including options selected, is lower on average than other airlines.  
Travel sellers leveraging Spirit NDC content can empower Guests to save by offering unbundled base fares and allowing Guests to pay only for the options they choose, such as checked and carry-on bags and advance seat assignments. You can also unlock underserved markets as Spirit uses low fares to serve these markets and help stimulate demand for travel.

Revenue-generating opportunities through the NDC programme

Travel sellers can get access to the best Spirit content by connecting directly through Duffel.
What makes the Spirit NDC programme unique?
Accurate access to valid flights and connections
Access to last seat availability
Interactive access to Spirit's lowest publicly available fares
Access to Spirit's exclusive promotional deals
Access to Spirit's popular ancillary products and services (seats, carry-on bags, checked bags, and even bundles) where applicable
No need for ARC/BSP settlement or associated fees
No debit memos ever
How to access and sell Spirit Airlines through Duffel
Sign up today or log in and get access to Spirit from the dashboard under "Airlines".

With Duffel, travel sellers get direct access to flights from Spirit Airlines as well as dozens of other direct connect airlines. You don't have to worry about updates, maintenance or bugs. The Duffel team manages all technical requirements from the airline and gives travel sellers a standardised API. Create an account and get started on the integration right away without any setup fees.