Tailor your customer's travel experience from end-to-end
Booking is just the beginning. Duffel gives you the power to delight your customers at every step of their journey.
One API. Countless possibilities.
Integrate with Duffel once and change the way you serve your customers forever. Duffel adapts alongside the travel industry and traveller's expectations, providing you the infrastructure you need to grow your business and the tools you need to delight your customers.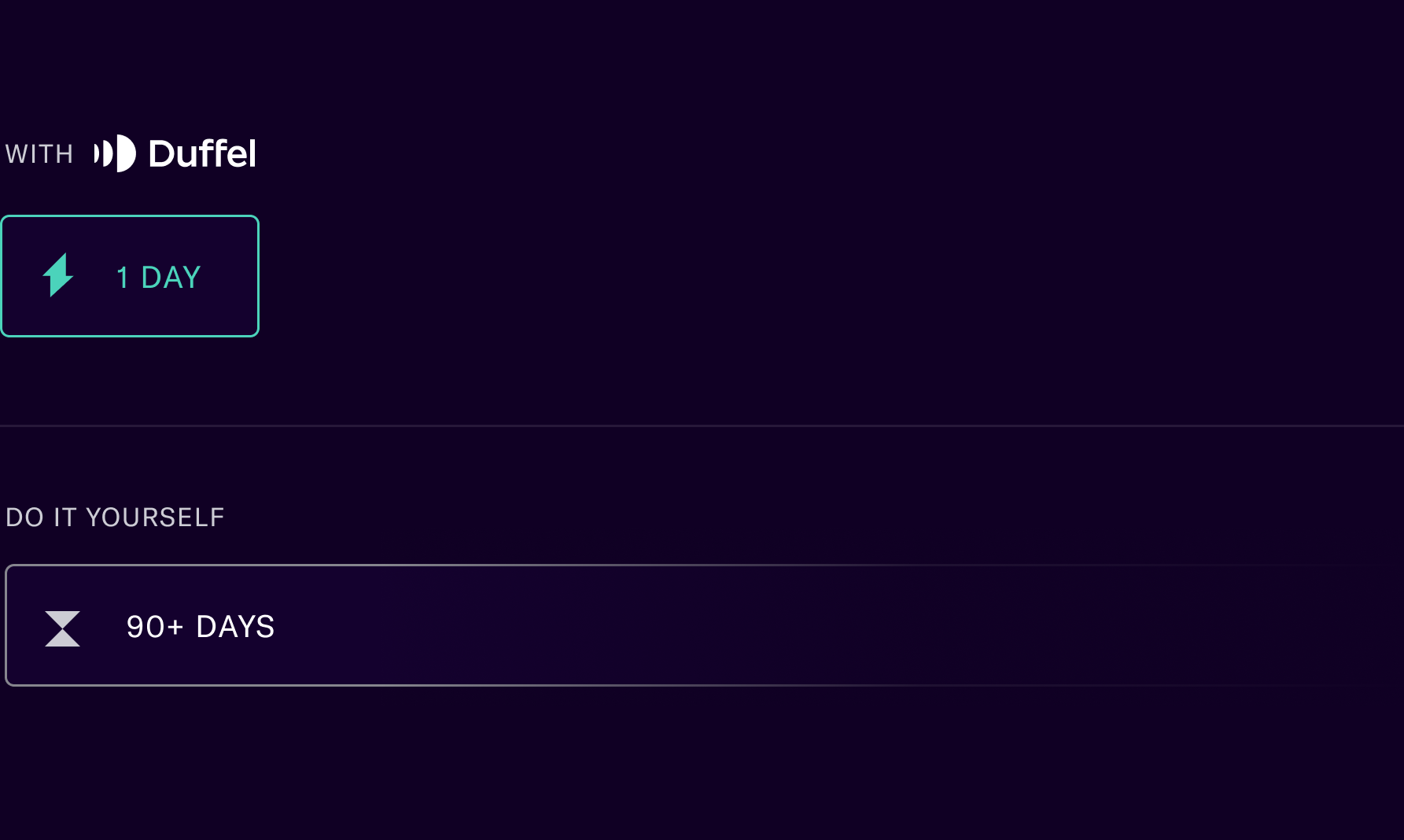 The best way to sell flights online
Duffel removes the roadblocks travel companies face when trying to work with airlines. We're IATA and ARC accredited, built using NDC from the ground up, and we work directly with leading airlines around the world. Once you integrate with Duffel, you have everything you need to start selling today.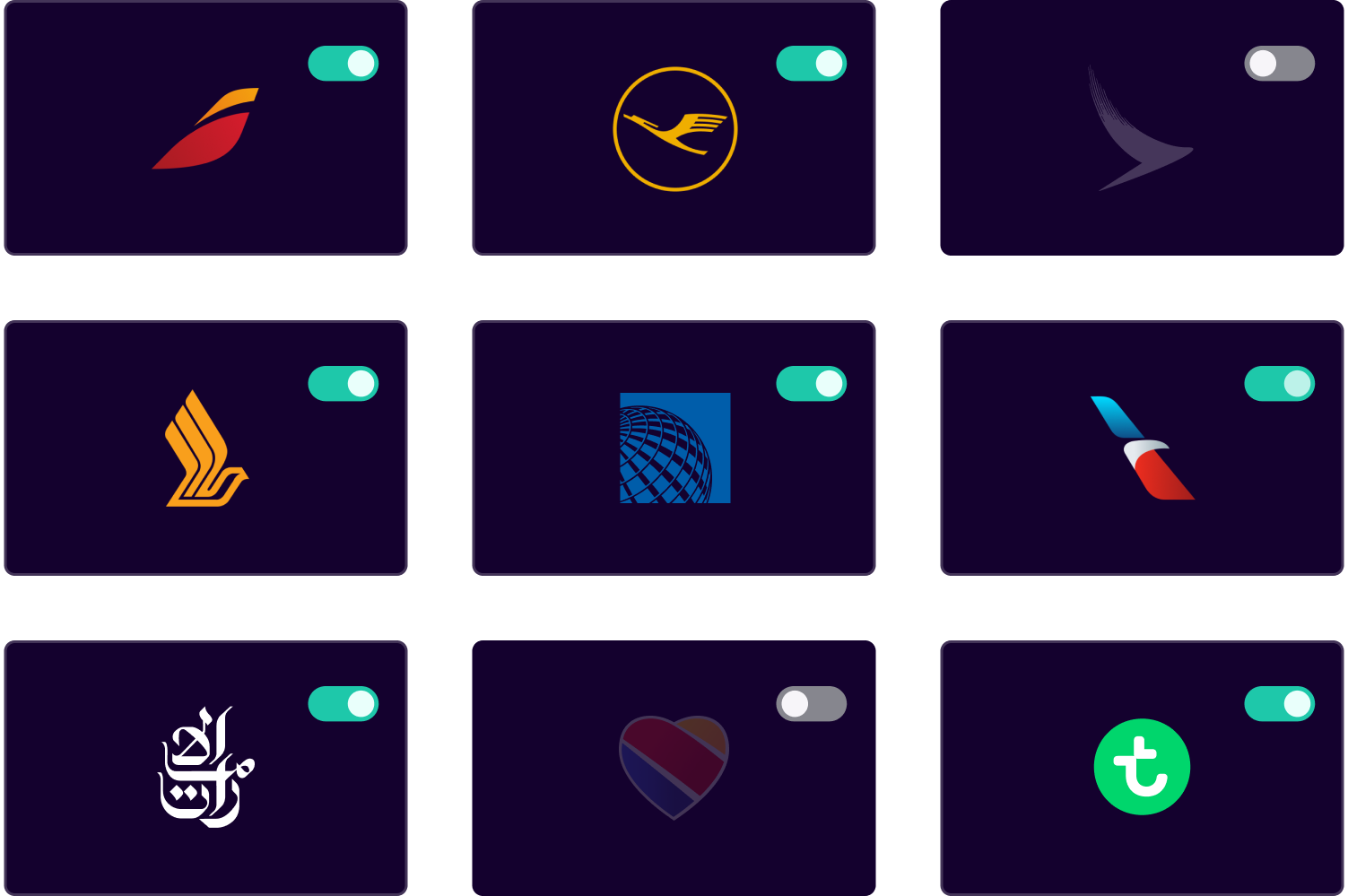 Join a growing platform
Duffel is constantly adding new airlines, new global flight routes, and new capabilities to its travel platform. Integrate once with Duffel and gain the benefits of our evolving platform forever.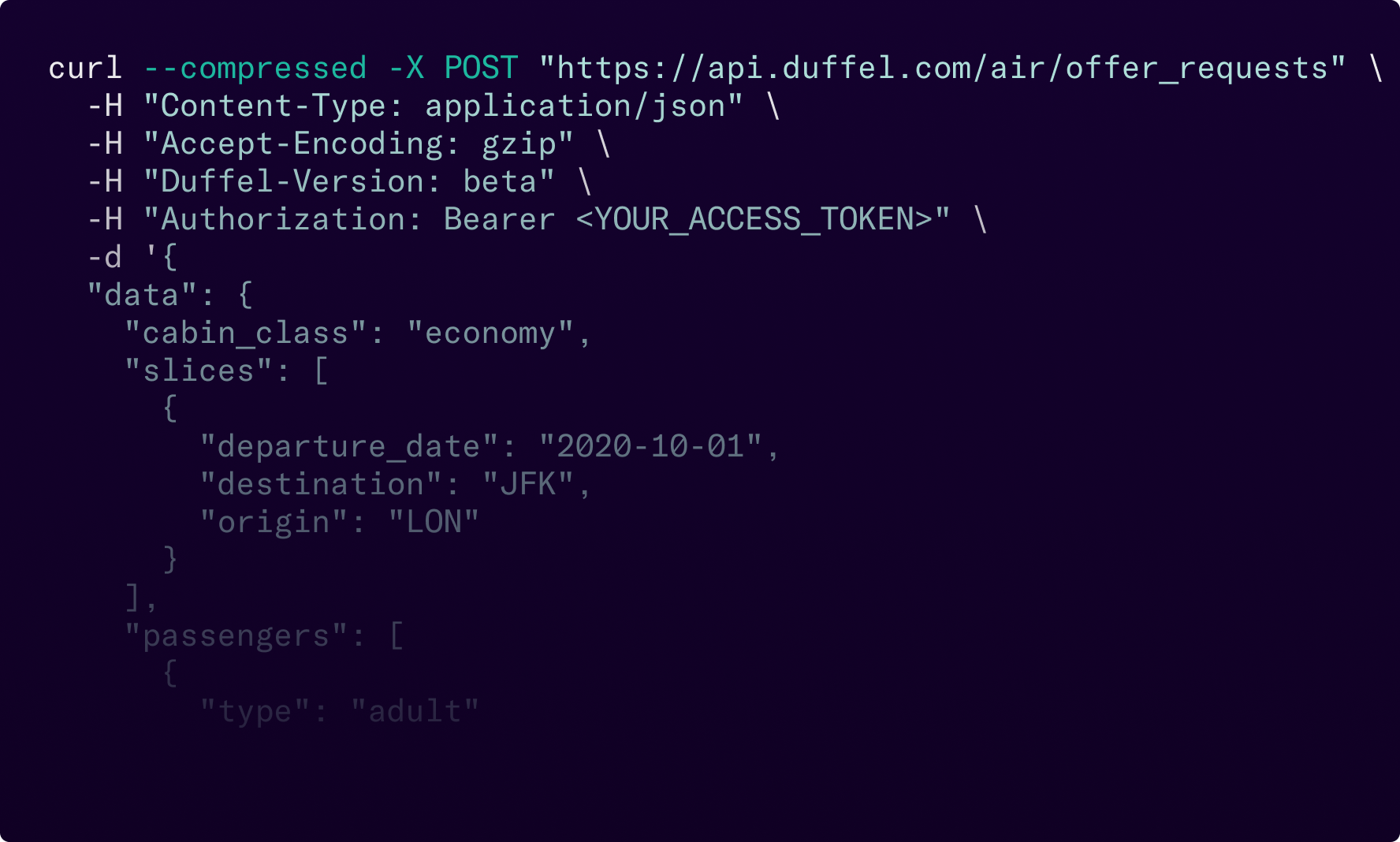 Build without barriers
Some legacy travel institutions treat APIs as an afterthought. Duffel thinks differently. Our platform is built for the modern developer, offering simple, composable APIs, comprehensive documentation, and a robust testing environment.
Let's talk about the dashboard
Like a well-packed bag, Duffel's dashboard has everything you need in one place. Now, you can search, book, and manage every detail of your customer's journey with full-service capabilities using Duffel's intuitive user interface.
Get started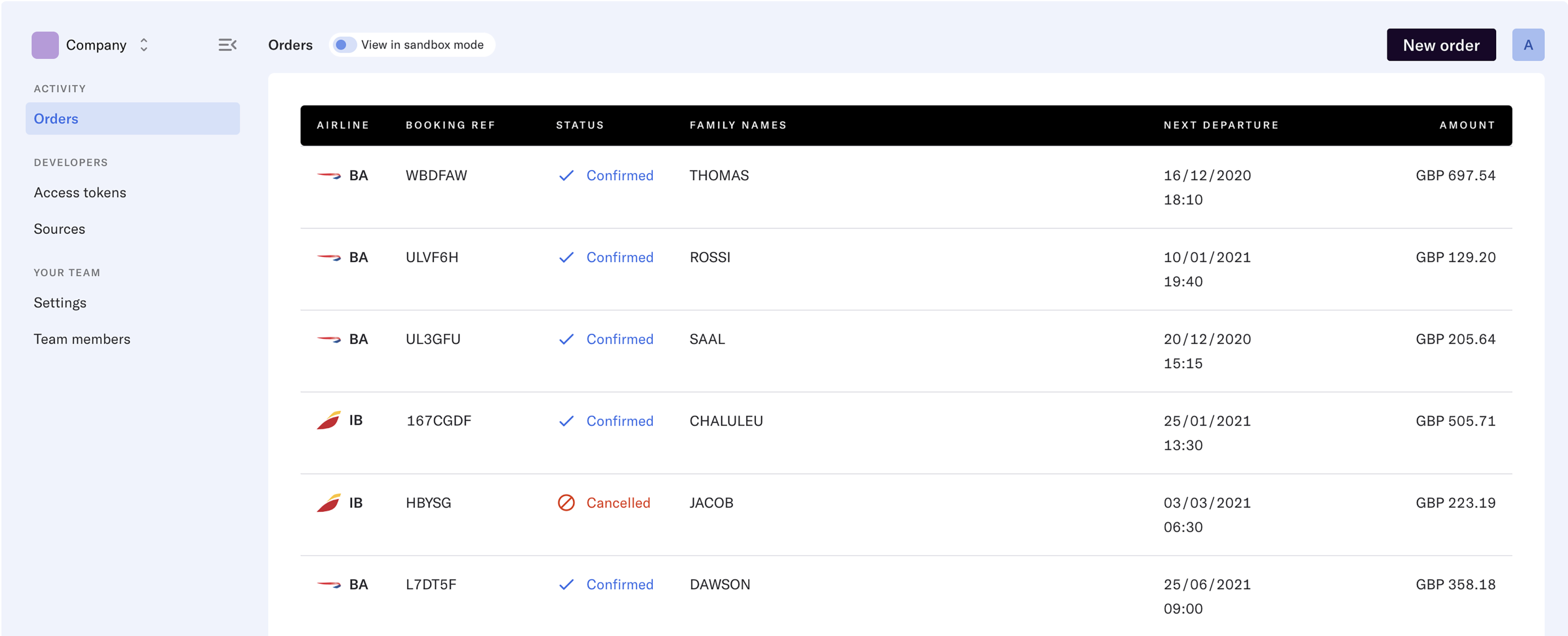 We empower the innovators
"We explored other similar solutions to Duffel. But we chose Duffel because it was a tech company that focused on the developer experience. It has great APIs and schema, really the only one that does that today in the market. We also shared a similar vision of the future of travel. Today, more than 30% of our bookings are made via Duffel."
"We've been highly impressed by the quality of Duffel's NDC technology solution, the speed at which the organisation operates and the strength of the airline partnerships that they have developed. We see Duffel as a key long-term partner to develop the airline content on alternativeairlines.com and highly recommend them as a technology provider."
"We are very excited to have Duffel as a partner. They have developed a high-quality product that's amazingly easier to integrate than GDS solutions, and impressed us on how customer-focused their entire team is. We truly believe they will be a key player in the renewal of the air industry after COVID-19."