Today, we are launching Duffel Links, a low-code solution to let your customers search and book flights via one single link. Links is a ready-made, customisable flight shopping experience that you can offer to your customers from day one.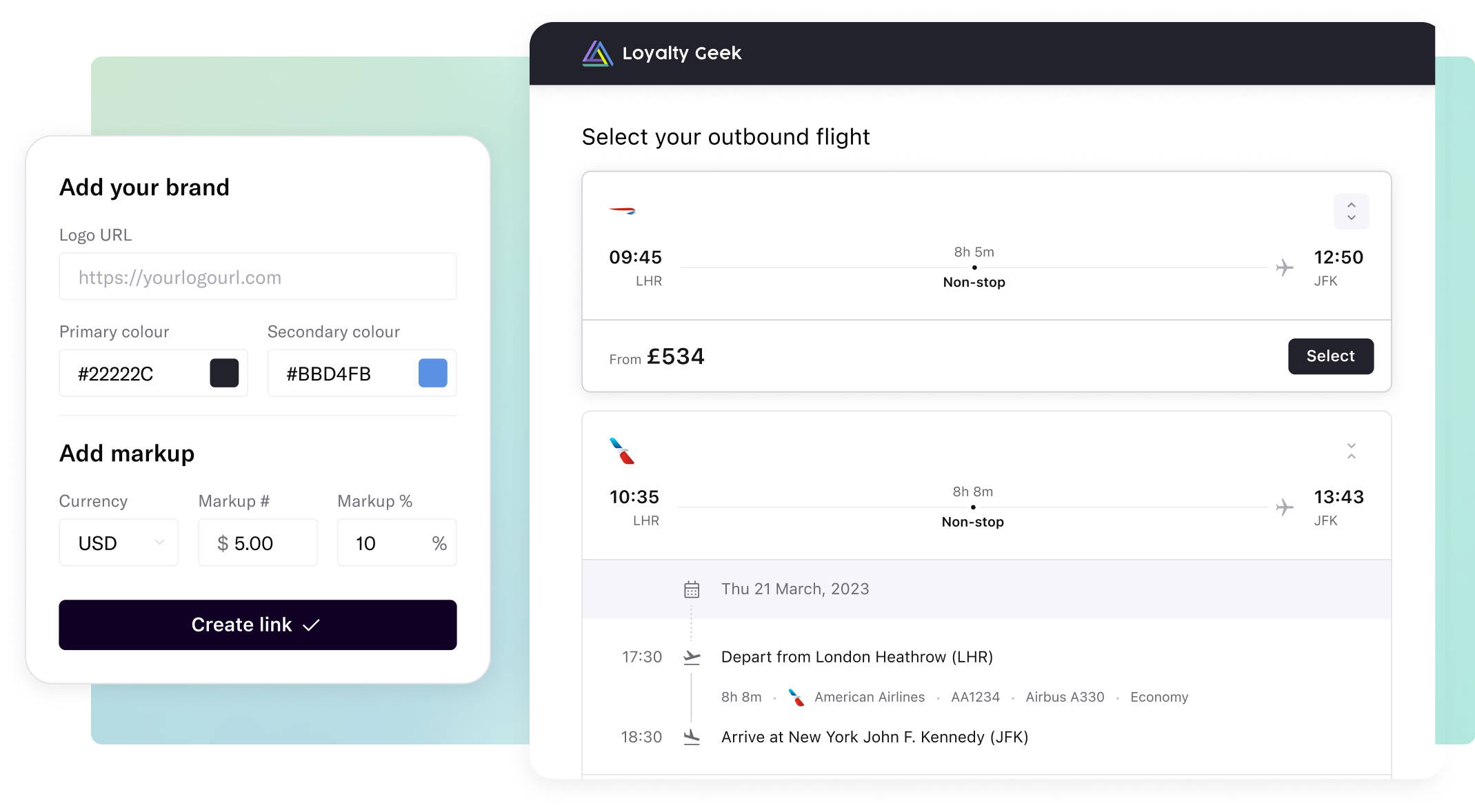 Until now, building a flight-shopping experience could be a complex task. Even with Duffel's developer-friendly APIs and Duffel Components, you still face challenges; getting the details of one-way, return and multi-city trips, building an auto-competing origin or destination field, handling search inputs for passengers of all ages, ensuring the customer can find the flight they are looking for, and validating the airline is provided with all the required information to get your traveller in the air. All while ensuring your user can navigate through the flow right through to purchase. Investing in building a high-performing search and book experience is timely and costly.
The benefits of Links
With Links, we take care of all of this for you so you can start offering flights to your customers straight away. With a single API call, you can generate a link where your customer will be able to access and book flights from over 300 of the world's best airlines within your product experience.
Using Links means getting started selling flights is faster than it's ever been before. Karat, a bank for the creator economy, chose Links as the best way to quickly go to market with their travel offering.
The speed and ease of use of Duffel's platform set it apart from other flight providers. They offer a highly reliable and flexible platform that allowed us to quickly build and launch a fully customised travel booking experience.
Will Kim, CEO & Co-founder of Karat
Leverage Duffel's thousands of hours of product design and travel expertise when you use Links. Our teams have designed a modern flight shopping experience on top of the many layers of complexity that comes with the travel industry. Everything your customer needs to know to book a flight has been presented in a thoughtful and optimal way.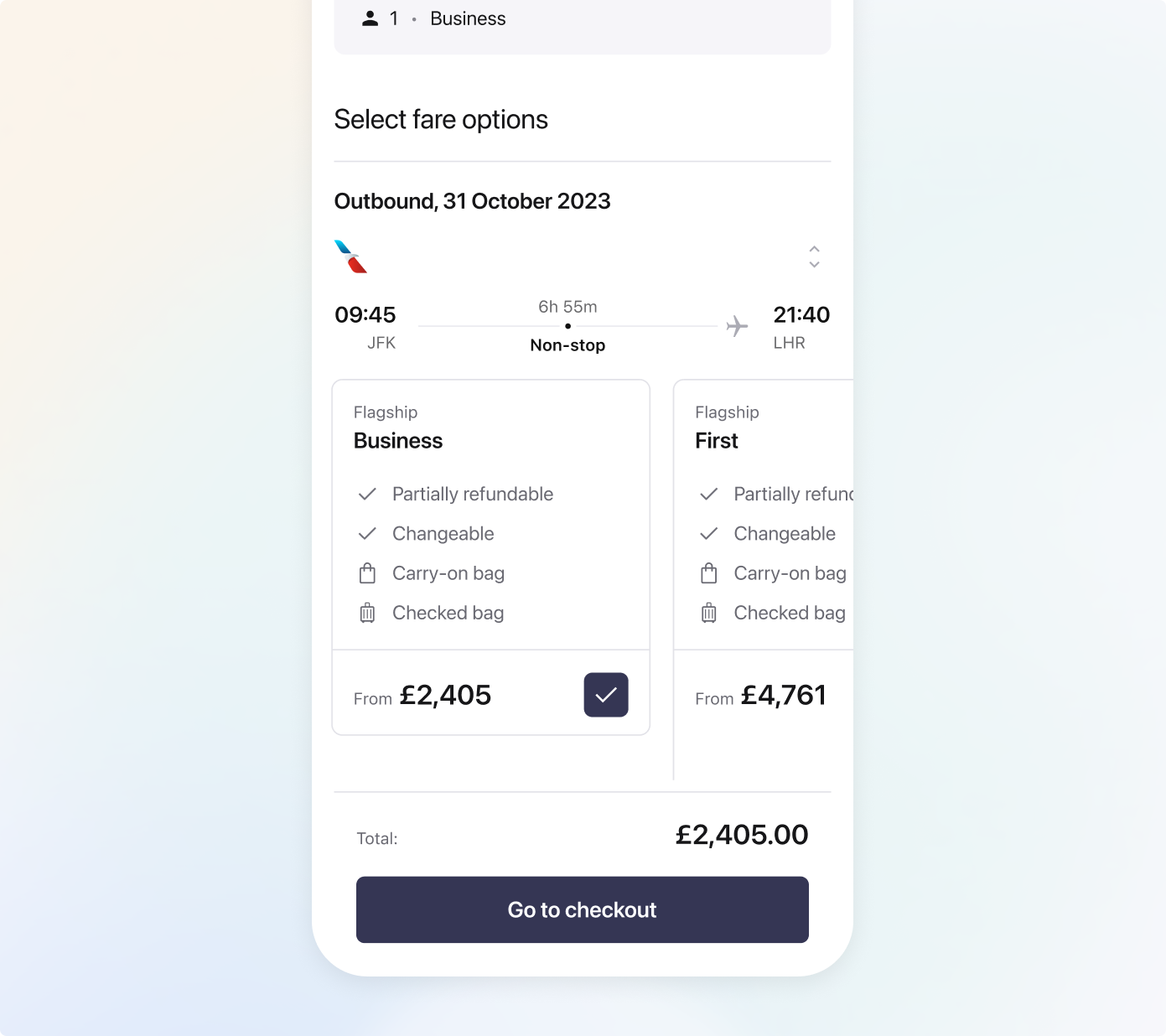 The features of  Links
Your customers will be able to input search parameters to ensure they see the most relevant flights, filter itineraries so they are able to find the perfectly timed flight.
When booking they can pick the fare that has the right level of flexibility and amenities, and complete our simple checkout and instantly have access to all the information needed to fly.
With Links you can easily and dynamically add markups to fares when creating a link and easily charge your customers. Up-sell to your customers by offering premium seats and paid bags.
Customise the entire search and book experience to match your brand. Include your logo, custom URL and brand colours throughout.
Links is fully responsive for all devices - including mobiles, tablets and desktop.
Get Started Today
Sign up today and try Duffel Links for yourself.