NDC
Why your customers will thank you for using NDC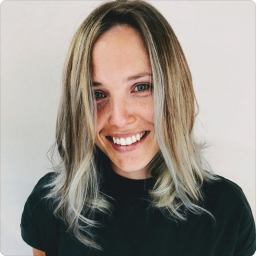 Your customers travel to visit friends and family, explore new places, attend business meetings and for many more reasons. They want you to make their travel experience smooth and delightful. They don't care which content distribution channel you use to do it.

You need to invest in the latest technology to keep your customers coming back, stand out from competitors, and give them the best possible experience. Let's explore how New Distribution Capability (NDC) is increasingly giving you content and capabilities that will get your customers saying 'thank you'.
Thanks for better flight prices
Travellers often use flight comparison websites or third-party travel sellers only to be met with unpredictable and expensive price jumps before booking and prices that aren't tailored to them. You can give customers the best prices and new pricing structures with NDC.

Price-sensitive, typically leisure, customers want the cheapest fares. And while competing on price alone is a challenging business strategy in the crowded marketplace, you can offer cheaper prices with NDC. Airlines are starting to distribute the cheapest fares exclusively through NDC, for example, Hawaiian Airlines offers the best fares and parity with direct channels with NDC.

Airlines are increasingly charging fees to GDSs on legacy EDIFACT bookings, for example, British Airways charges a fee of $14 per passenger per segment. Despite GDSs paying incentives to travel sellers for hitting target booking numbers, the fees from airlines can often outweigh those incentives. That means you can ultimately offer your customers the cheapest fares with NDC as you don't need to markup prices to cover the fees.

Your customers can also benefit from exclusive promotions usually reserved for airlines' direct sales channel. These promotions might be summer or winter sales, flash sales for a limited time, discounts for frequent flyers, or advanced access to sales before they're available through other channels. You can now pass these to customers with NDC on a growing number of airlines, for example, Qantas offers special offers for Qantas Frequent Flyers.

Another big change with NDC is the pricing structure: continuous and dynamic pricing. Together, these two smooth the price curve with more price points and give customers more pricing options. In the past, airlines have been restricted to 26 price points per flight to cover all seats across economy, premium economy, business, and first class.

So, for example, a flight with 40 business class seats might only have 6 price points. The cheapest seat might cost around $2000 and the last seat available is $10,000. This means customers could be faced with price jumps of several thousands dollars as airlines look to maximise revenue as seats sell out. Fewer and smaller price jumps gives customers a more predictable booking experience, giving them confidence in you as a travel seller to provide the best value seats.
Thanks for the greater customisation
As airlines moved to unbundle flights in the last decade, customers became used to booking flights with extras. However, there are limited options available today and the extras are often fixed in preset bundles with static prices. You can give customers a wider range of extras and more flexibility with NDC.

Your customers want to choose the travel experience that matches their needs, and they're willing to pay for extra products and services to get it. Airlines are increasingly making traditional ancillaries like seats and bags available exclusively through NDC as the industry moves to the new standard. For example, Lufthansa makes extra bags and preferred seating only available through NDC.

Your customers can also look forward to new types of products and services in the near future, for example, co-working spaces at airports, price freezing, ride-hailing services to/from the airport, event tickets at the destination city, and more. While some of these extras are available through legacy channels today, coverage will be much more widespread as airlines with NDC in the near future as airlines.

Once you start using dynamic pricing and bundling for these extras, your customers will get customised offers based on shopping behaviour or personal preferences. Instead of offering a handful of fixed bundles available to everyone, your customers can choose the extras they want à la carte – this flexibility is typically only available on low-cost carriers today.

Your customers can also buy extras at a time that works for them, either pre- or post-booking. And by including these capabilities in your booking tool, your customers can build their travel experience themselves without speaking to your customer support team, visiting the airline website, or searching for other suppliers' websites – restaurants, excursion planners, event ticketing platforms.
Thanks for easier changes and cancellations
Plans change and travellers want flexibility to update their bookings. They don't want to spend time figuring out their options and waiting for customer support to reply to an email or answer the phone. You can deliver a self-serve booking management experience with NDC.

When your customers want to choose a flight at a different time or date, or they want to cancel the flight altogether, it's often difficult for them to see their options and any associated fees. Similarly, when airlines' plans change, customers are often left scrambling to find a new flight or accept the change, which also sends your customer support team into overdrive as they manually have to service these bookings.

With NDC, you can streamline this process to make it easier for customers to manage bookings themselves. For an increasing number of airlines, your customers can see any ticket restrictions and change/cancellation costs, choose the option they want, then make any changes in just a few clicks in the booking tool. This makes it much easier for customers and has a positive knock-on effect by saving your support team time. It also reduces your overhead costs as your customer support team is dealing with fewer manual changes – these savings can be passed on to your customers in terms of cheaper flight prices.
Thanks for the unexpected
Billions of passengers take to the skies every year with their own interests, needs, and reasons for travel. However, the restrictions on product offerings and pricing leave customers with a 'cookie cutter' experience: it's the same for everyone with little to no tailoring. Instead, you can delight customers and build loyalty with NDC.

Using dynamic pricing and product bundling from NDC airlines, you can give your customers unexpected experiences and offers to show you understand their needs. For example:

When Customer A is searching for their usual trip from London to Rome and they choose a return flight ten days after the outbound flight instead of the typical three days, the airline could offer a free or discounted checked bag – the customer will likely need more than just a carry-on bag for a longer trip. The unexpected free or discounted offer is a simple way to improve the customer's booking experience and NDC allows you to pass this directly on to your customers.

Or if Customer B is booking a trip from New York to Rome with a long layover in London, the airline could offer them discounted lounge access at Heathrow and a free massage at a luxury spa within the airport terminal.

Thanks for investing in the future
While many of the opportunities to improve customer experiences with NDC are still in their infancy, airlines and travel sellers are adopting the standard and developing solutions faster than ever. By investing in NDC development today, your customers will thank you for short-term benefits and you'll be ready to take advantage of new content and capabilities as they become available.

With Duffel, you can connect to dozens of NDC airlines and hundreds more that haven't built NDC solutions yet – we're adding new airlines and capabilities all the time. To help you get started quickly, we've also built Duffel Components including Seat Selection, Card Payment, and Additional Baggage that can be dropped into your app, saving you weeks of development time.


Thank you to Jonny Blackler for his contribution to this piece.